09 March 2010
Recording of the Week: edible frogs
Edible Frogs dominate this afternoon atmosphere. Their delightful rubbery croaks are joined by the songs of nearby birds and an occasional plop can be heard as an individual moves under the pool's surface.
http://sounds.bl.uk/View.aspx?item=022M-W1CDR0001184-0700V0.xml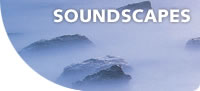 'Recording of the Week' highlights gems from the Archival Sound Recordings website, chosen by British Library experts or recommended by listeners. This week's item was selected from the Soundscapes collection by Cheryl Tipp, curator of wildlife sounds at the British Library Sound Archive. The recording was made by Ian Todd in north-eastern Poland in late April 2001.