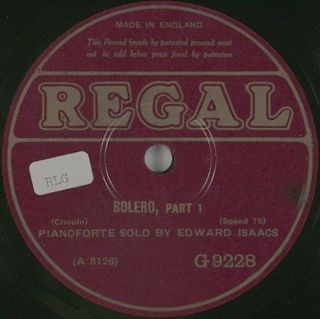 Born in 1881 and educated at Manchester Grammar School, Isaacs was a student at the Manchester College of Music from 1894 to 1903 after which he continued his studies in Germany and Austria, making his Berlin debut in 1904. Always referred to as a blind pianist, Isaacs was in fact not blinded until an accident in 1924 when he was 43. After this date he continued his career as a pianist, teacher and lecturer and broadcast frequently for the BBC. Isaacs died in 1953 and is now forgotten as a performer but this recording, made after his accident, shows that he was an impressive pianist:
http://sounds.bl.uk/View.aspx?item=026M-1CS0077774XX-0100V0.xml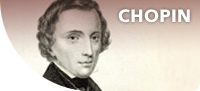 'Recording of the Week' highlights gems from the Archival Sound Recordings website, chosen by British Library experts or recommended by listeners. This week's item, originally published in 1929, was selected from the Chopin collection by Jonathan Summers, curator of classical music recordings at the British Library Sound Archive.