15 June 2010
Recording of the Week: Pied Butcherbird of Spirey Creek
The exquisite song of the Pied Butcherbird of Australia is shown off to perfection in this recording. The melodic song, interspersed with a gentle trilling, never grows tiresome and creates a soothing atmosphere that instantly relaxes the listener. 
http://sounds.bl.uk/View.aspx?item=022M-W1CDR0000138-0200V0.xml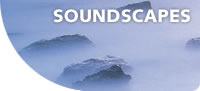 'Recording of the Week' highlights gems from the Archival Sound Recordings website, chosen by British Library experts or recommended by listeners. This week's item was selected from the Soundscapes collection by Cheryl Tipp, curator of wildlife sounds at the British Library Sound Archive. The recording was made in 1983 in Warrumbungle Range, New South Wales by Australian composer Dr David Lumsdaine.