02 August 2010
Recording of the Week: Stridulating Warbler?
Cheryl Tipp, curator of wildlife sounds at the British Library Sound Archive, writes:
You would be forgiven for thinking you were listening to the trilling of a stridulating insect. In fact you are listening to the incredible song of the Grasshopper Warbler. This remarkable summer migrant sings around 26 paired notes per second and can normally be heard in the UK from April to July before it returns to its African wintering grounds.
http://sounds.bl.uk/View.aspx?item=022M-W1CDR0001411-0900V0.xml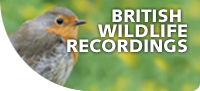 'Recording of the Week' highlights gems from the Archival Sound Recordings website, chosen by British Library experts or recommended by listeners. This week's item was recorded by British sound recordist Lawrence Shove in the 1960s.  It was selected from the British wildlife recordings collection, a selection of over 600 nature recordings from around Britain.