30 June 2011
Christopher Raeburn Memorial Concert
Elspeth Millar, Oral History Archive Assistant, writes: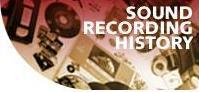 Christopher Raeburn (1928-2009) was an esteemed record producer (specialising in opera) who worked for the Decca Record Company between 1954 and 1991.  Christopher was interviewed for the Oral History of Recorded Sound project (catalogue reference C90/89/01) in 1987.
BBC Radio 3 broadcast a 'Christopher Raeburn Memorial Concert' live from Wigmore Hall in London on 29th June 2011, featuring some of Christopher's favourite music by Brahms, Schumann, Mozart and Bach.  The interval featured extracts from the Oral History of Recorded Sound interview, in which he discussed his early career at Decca, his desire to work with the Vienna Philharmonic Orchestra and his favourites of the recordings that he produced. The programme will be accessible via the BBC's iplayer until 8th July 2011.
The entire interview is accessible onsite at the British Library and a section of the recording is available to those in UK Higher and Further Education via the Archival Sound Recordings website.  The British Library has also recently acquired tapes from Christopher Raeburn's collection, which are catalogued under the reference C1403.