13 June 2011
Recording of the week: Wind in the Willows?
Cheryl Tipp, Wildlife Sounds Curator, writes: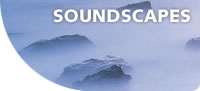 Wind noise is so often the ruin of an otherwise excellent recording. In some cases however, recordists will deliberately try to capture the sound of wind, or at least the effects of this natural force. This example demonstrates how, with the right equipment and good field technique, wind can become an evocative and effective recording subject. This recording was made by Phil Riddett in Kent, England at the beginning of March 2003.
http://sounds.bl.uk/View.aspx?item=022M-W1CDR0001332-0500V0.xml
'Recording of the Week' highlights gems from the Archival Sound Recordings website, chosen by British Library experts or recommended by listeners.