11 July 2011
Recording of the Week: Horses hooves
Cheryl Tipp, Wildlife Sounds Curator, writes: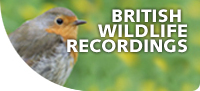 When thinking about wildlife sound recordings, we tend to focus on actual vocalisations. However, interesting sounds can also result from activities such as locomotion and feeding. This recording captures the gentle 'clopping' of passing horses on Mardon Down, Dartmoor and was recorded by Lawrence Shove in April 1965.
http://sounds.bl.uk/View.aspx?item=022M-W1CDR0001430-1100V0.xml
'Recording of the Week' highlights gems from the Archival Sound Recordings website, chosen by British Library experts or recommended by listeners.