24 August 2011
Songs of British Birds
Cheryl Tipp, Wildlife Sounds Curator, writes: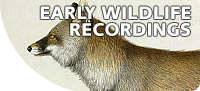 Songs of British Birds was first published in 1953 by HMV and comprised four double-sided discs that could be purchased either as a box set or individually. Ludwig Koch, the renowned wildlife sound recordist, was responsible for the 27 recordings of common species that made up this identification guide to British birds. Each disc covered a certain habitat and featured the songs and calls of birds that would most likely be encountered in that particular landscape.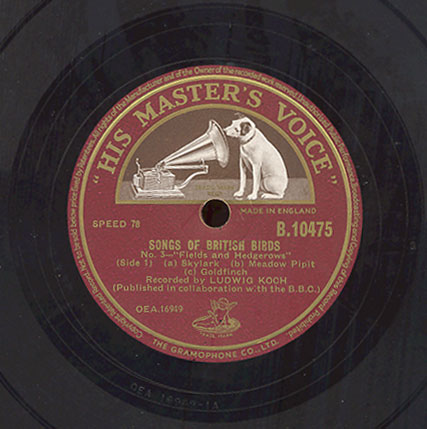 Koch was of course no stranger to publishing, with previous compilations having been released in his native Germany, the UK, and Belgium. Gefiederte Meistersänger (1935), Songs of Wild Birds (1936) and Animal Language (1938) were just some of those publications that brought the sounds of nature to the armchair ornithologist.
The recordings featured on 'Songs of British Birds' are the latest sounds to be added to Early Wildlife Recordings.