Stephen Cleary, Lead Curator, Drama and Literature Recordings, writes: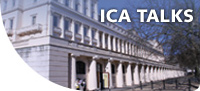 Legendary Serbian performance artist Marina Abramovic starred in her own life story this summer as part of the Manchester International Festival. 'The Life and Death of Marina Abramovic', which attracted considerable media attention, was a collaboration between Abramovic, theatre director Robert Wilson, and musician Antony Hegarty, of Antony and the Johnsons. In this archive recording from 1992 the artist discusses her work with art critic Stuart Morgan.
http://sounds.bl.uk/View.aspx?item=024M-C0095X0851XX-0100V0.xml
'Recording of the Week' highlights gems from the Archival Sound Recordings website, chosen by British Library experts or recommended by listeners.