10 October 2011
Recording of the Week: Out to Sea
Cheryl Tipp, Wildlife Sounds Curator, writes: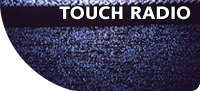 Jana Winderen's Utvær is an incredibly evocative piece that brilliantly captures the atmosphere of a solitary lighthouse situated off the west coast of Norway. Originally broadcast on Touch Radio during 2008, this recording immediately transports you to the imposing red tower that has guided mariners to safety for over 100 years. The constant howl of the wind and occasional splashing of waves onto nearby rocks create a sense of isolation that is almost tangible. The intermittent song of a bird is the only indication that life exists in this unrelenting environment.
http://sounds.bl.uk/View.aspx?item=028M-C1428X0028XX-0100V0.xml
'Recording of the Week' highlights gems from the Archival Sound Recordings website, chosen by British Library experts or recommended by listeners.