Cheryl Tipp, Wildlife Sounds Curator, writes: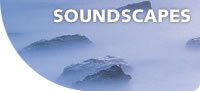 The local wildlife seems unperturbed by the approaching storm in this recording. A vigorous chorus of birdsong and stridulating insects continues as the thunder passes across the valley. This evocative soundscape was recorded in eastern Hungary by Ian Todd in March 2003.
http://sounds.bl.uk/View.aspx?item=022M-W1CDR0001560-1500V0.xml
'Recording of the Week' highlights gems from the Archival Sound Recordings website, chosen by British Library experts or recommended by listeners.