16 January 2012
Recording of the Week: Mozart Piano Concerto in D minor K. 466
Jonathan Summers, Curator of Classical Music, writes: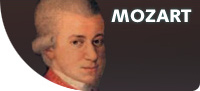 Monique de la Bruchollerie unfortunately made few recordings but this concerto she recorded twice. In 1961 a stereo recording was made with the Camerata Academia Salzburg and Bernhard Paumgartner, but the one presented here was made ten years earlier. Practically unknown today, Bruchollerie was an excellent pianist who studied with Alfred Cortot and Emil von Sauer. A sensational New York debut took place in 1952 (shortly after this recording was made) with a performance of Rachmaninov's Piano Concerto No. 3 in D minor Op. 30. Her playing had incredible exuberance, fire and character – traits she brings to this performance of Mozart.p>
http://sounds.bl.uk/View.aspx?item=026M-1LP0164896XX-0100V0.xml
'Recording of the Week' highlights gems from the Archival Sound Recordings website, chosen by British Library experts or recommended by listeners.