Recording of the week: Australian Dawn Chorus
Mark Peter Wright, supported by the Wildlife Sound Trust, writes:
The sound of a dawn chorus has inspired many a poet, musician and painter over the years, not to mention nature enthusiasts, walkers and travellers alike.  As International Dawn Chorus Day has just passed (May 6th) we thought it relevant to post one of our dawn chorus recordings from the Environment and Nature collection.
http://sounds.bl.uk/Environment/Soundscapes/022M-W1CDR0000139-0200V0
This sequence of recordings dates back to 1989 and was made by David Lumsdaine in Australia. Documenting the sounds of the Cambewarra area in New South Wales from 0400-0540 (first light to sunrise), the change in light and heat can be heard to greatly effect the acoustic environment. Birdsong is much more audible during these hours of the day due to a relative drop in background noise (both natural and man-made), in addition to the mentioned rise in temperature and weather elements such as wind being less prevalent. As a result birdsong during a dawn chorus may carry up to 20 times as well as it would at noon. In temperate countries a dawn chorus will occur from springtime to summer as birds attempt to defend territories or attract a mate.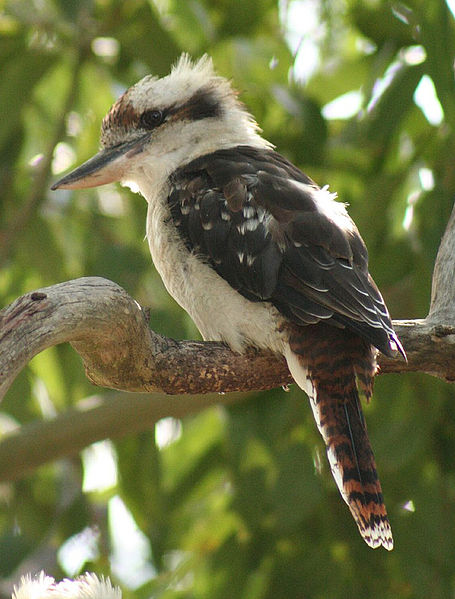 This recording is in three sections and features a wealth of birds and song. From Kookaburras, to Fan-tailed Cuckoos, Friarbirds to Satin Bowerbirds and the soft humming of the Eastern Whipbird, these songs demonstrate the shear variety of species in the area and should hopefully transport you to hotter climates than what we are currently experiencing in London!
Be sure to listen to the other Cambewarra recordings in this series and experience the full range of acoustic activity through day and night.
'Recording of the Week' highlights gems from the British Library Sounds website, chosen by British Library experts or recommended by listeners.
(Image: Wikimedia Commons / Kellie Meek)