28 May 2012
Recording of the week: Frog in your Throat?
Cheryl Tipp, Wildlife Sounds Curator, writes:
About the size of a regular tea cup, the American Bullfrog (Rana catesbeiana) is considered a giant among its North American cousins. Its voice is equally impressive, consisting of a deep, resonating bellow that sounds a bit like "jug of rum". This species has a tendency to consume anything that's put in front of it, so even a jug of rum could be an option if times were really hard.
http://sounds.bl.uk/Environment/Early-wildlife-recordings/022M-1CS0089948XX-2500V0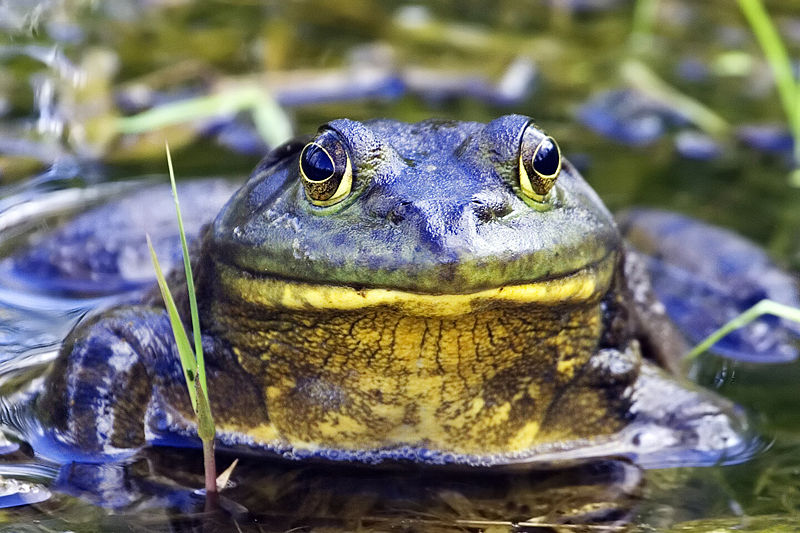 These recordings were made on 13th April 1947 and feature on disc four of the 1948 sound book 'Voices of the Night.'
'Recording of the Week' highlights gems from the British Library Sounds website, chosen by British Library experts or recommended by listeners. This recording is part of Early Wildlife Recordings
(Image: Wikimedia Commons)