Cheryl Tipp, Wildlife Sounds Curator, writes:
There is something mesmerizing about witnessing a thunderstorm out at sea, whether it be in person or through listening to a field recording. The combination of rolling thunder together with the ebb and flow of waves immediately stimulates the senses and, depending on the conditions, can infuse the listener with feelings ranging from calmness to exhilaration. This recording, made by Richard Beard at Tub Kaak on the west coast of Thailand, immediately transports the listener to the shoreline of the Andaman Sea, where lapping waves coexist with an almost constant rumble of thunder.
http://sounds.bl.uk/Environment/Weather/022M-WA09020XXXXX-0858V0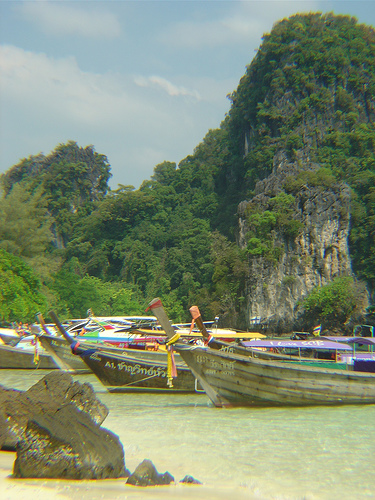 The Andaman Sea is a cerulean paradise encasing a network of islands that offer both visual and acoustic treats to any who visit. Many more recordings from this region, including the sounds of rainforests, flowing streams and a range of wildlife voices are archived at the British Library and can be accessed onsite.
'Recording of the Week' highlights gems from the British Library Sounds website, chosen by British Library experts or recommended by listeners. This recording is part of the newly published collection of Weather recordings.
(Image: lisasweet48 / Flickr)