06 March 2013
British Bird of the Month: Greenfinch
Cheryl Tipp, Natural Sounds Curator, writes:
Spring is definitely in the air and with it comes an increasing amount of birdsong. The Greenfinch, Carduelis chloris, is just one of the birds that lends its voice to the springtime soundscape of Britain. Found throughout much of the British Isles, this small passerine occurs in many different habitats, from woodland and urban gardens to farmland and transitional spaces.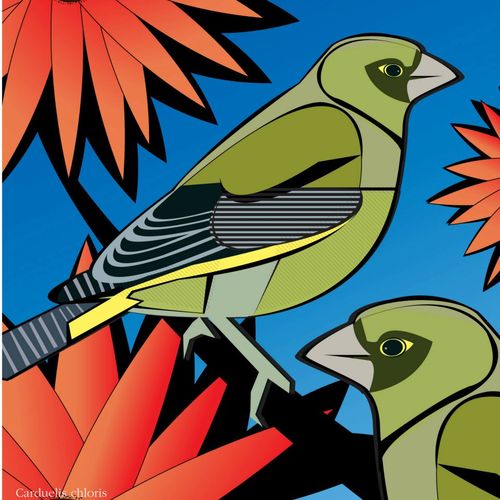 The Greenfinch is easily identified by its olive green plumage and bright yellow streaks on the wings and tail, but, as with many songbirds, you will most likely hear individuals before you see them. The song, for example, is a mixture of twittering trills and long wheezing notes, as demonstrated in this recording made by Lawrence Shove in the 1960s:
http://sounds.bl.uk/Environment/British-wildlife-recordings/022M-W1CDR0001389-1900V0
Other variations of the Greenfinch song are included in our British Wildlife Recordings collection and clearly show that no two individuals ever sound the same.
(Image courtesy of Electrographica)