23 August 2013
Recording the Sounds of Nature - six questions with Jay-Dea Lopez
Jay-Dea Lopez is a sound artist and field recordist from the Northern Rivers region of NSW, Australia. His work reflects the social and environmental anxieties of the early 21st century. Initially trained in classical performance he now uses field recordings as a way to question our natural and social environments. Lopez' field recordings and compositions have been used in film, radio, theatre, festivals and gallery installations. His blog Sounds Like Noise brings together raw field recordings, composed pieces and thoughts on the latest happenings in the world of phonography.
When and why did you become interested in field recording?
I started field recording about 3 ½ years ago after a lifetime's interest in sound and music. Although there wasn't a "defining moment" that triggered an interest in field recording, I bought my first sound-recorder shortly after listening to a lecture about acoustic ecology by Bernie Krause. Krause spoke of field recording's ability to reveal the health of environmental systems in ways that visual recording didn't. This seemed quite revolutionary to me at the time.
Your blog posts often focus on the natural sounds of northern New South Wales, where you live. What inspires you about the sonic landscape of the region?
This is a sub-tropical coastal region with a long Aboriginal history. It was also the site of Australia's counter-culture revolution in the 1970s. Local towns include Byron Bay and Nimbin. It is an area where World Heritage forests border farmland and the Pacific Ocean. In a short distance it is possible to record the sounds of the ocean, rivers, forests, swamps, farms and suburbia. I often think of it as my "sound bank".
Can you recall any particular memorable recording experiences?
The first time I lowered hydrophones into a freshwater creek will always remain my most memorable recording moment. I had expected to hear the movement of water but instead was presented with melodic and rhythmic calls from water bugs. It was like eavesdropping onto another planet. We sit by the edge of creeks and streams without realising the beauty of the soundscape that lies beneath the water's surface. Without the use of hydrophones we would never be privy to this knowledge.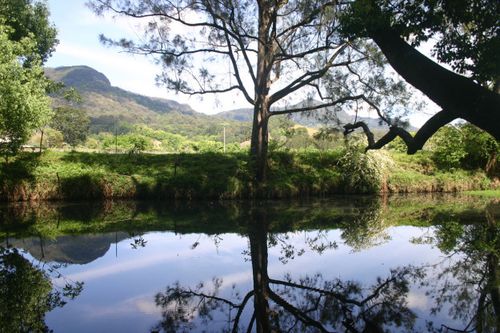 Listening to Art is a series of composed soundscapes inspired by Australian works of art. Where did the idea for this series come from and do you have any plans to take this further?
 "Listening to Art" was inspired by Chris Watson's interpretive soundscape of John Constable's painting "The Cornfield". Watson combined field recordings to represent elements from the painting's pastoral scene, guiding the viewer to examine the work in detail.
Inspired by this I began to produce my own series of interpretive soundscapes of Australian printmakers. Their diversity of themes and images has pushed me to broaden my field recording and compositional range. I've now worked with themes such as colonial mythologies, the queer experience, urban landscapes, grief, space and isolation. I like the idea of sound and vision complementing one another; they don't have to compete for attention.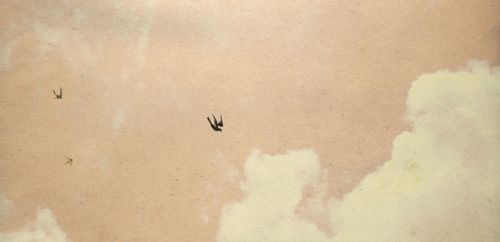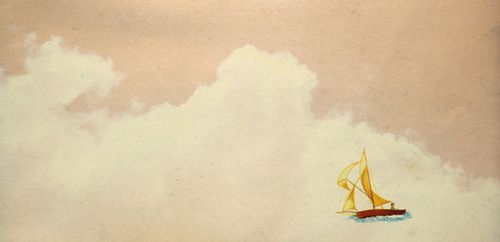 (Land, ho and Anchors Aweigh - Travis Paterson)
The interest shown towards this series has given me the confidence to curate a touring exhibition in 2015. The show will comprise original work by 6 established and emerging Australian printmakers, each print with an accompanying soundscape. 
"The Great Silence" was recently released on the 3Leaves label. Could you tell us about the CD and why you decided to create this composition based on Australia's colonial past?
 "The Great Silence" is a term describing the way in which Australia has often erased the violence of its colonial past. The official colonial narrative celebrates the European exploration of an "empty and silent land". This denies the legitimacy of the Aboriginal people who have lived here for approximately 50,000 years.
My interest in creating a composition based on this term started when I read about the way the colonialists experienced Australia's native sounds. Many of the first colonialists were prisoners or soldiers. They didn't want to be here. Their accounts of the Australian soundscape therefore reflect this with journal entries describing Australia's native sounds as "deathlike", "dismal", "gloomy" and "appalling". During one of his explorations Ernest Giles stated that the "silence and solitude of this mighty waste were appalling to the mind". It was an interesting example of the way in which we interpret sounds through our emotional states.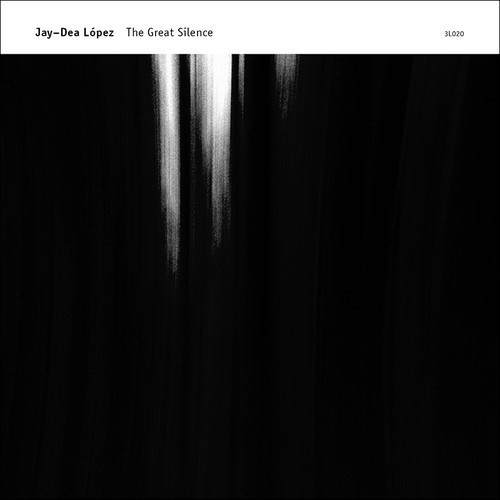 My composition "The Great Silence" attempts to imagine our way into this early colonial period. It layers nocturnal field recordings from a local forest and farmland. I chose to work with nocturnal field recordings because the sounds at night still remain "foreign" to us. I wondered if we might experience them in the same way as the colonialists. Some of the recordings are treated to create a slightly unsettling atmosphere. Are our reactions to these sounds much different from those early settlers? How far has our way of listening advanced since colonisation?
The Great Silence - extract (5'02")
Finally, with so many ways of documenting our surroundings we ask the question Why field recording?
I have previously referred to field recording as a "preternatural experience". With headphones on the sounds directed through the microphone somehow alter our sense of time. As our engagement with the sonic environment deepens the clock adjusts its flow to the movement of sound. What was once unheard and peripheral becomes central. Perspectives change. It is beyond natural, it is preternatural.
Audio works from Jay-Dea Lopez including The Great Silence (British Library call number 1CD0335802)and Systemic Collapse (British Library call number DD00000299) are archived at the British Library. For full details, please visit the Sound and Moving Image Catalogue.