12 January 2015
Save our Sounds: 15 years to save the UK's sound collections
The UK's audio collections are under threat. Often created on media that over time has become unstable, they are at risk - both from physical degradation and from the obsolescence of technology to replay them.
Professional consensus is that we have approximately 15 years in which to save the UK's sound collections before they become unplayable and are effectively lost. The solution is to digitally preserve them, but the scale of the task required is considerable and time is running out.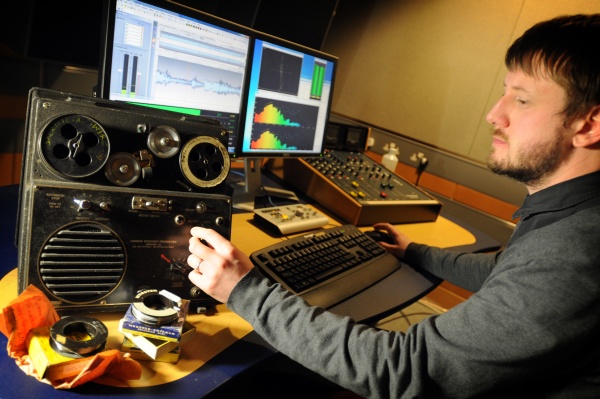 Digitisation of a 1960s magnetic wire recording
The British Library is home to the national sound archive, an extraordinary collection of 6.5 million recordings of speech, music, wildlife and the environment from the 1880s to the present day. We need both to ensure that the existing archive is properly preserved and that new systems are developed for the acquisition of future sound production in the UK.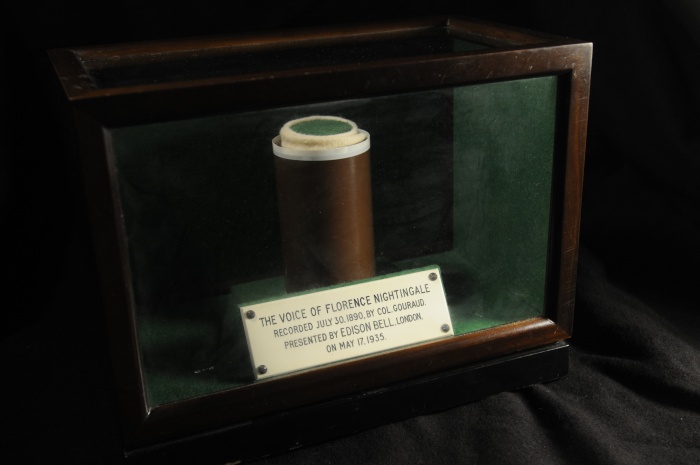 The voice of Florence Nightingale recorded 30 July 1890 on wax cylinder
Save our Sounds is a new programme the British Library has created to answer this imperative need. It has the following aims:

•    to preserve as much as possible of the UK's rare and unique sound recordings, not just those in our collections but also key items from other collections across the UK
•    to establish a national radio archive that will collect, protect and share a substantial part of the UK's vibrant radio output, working with the radio industry and other partners
•    to invest in new technology to enable the Library to receive music in digital formats, working with music labels and industry partners to ensure their long-term preservation.

You can listen to the kinds of sound recordings that we are preserving for the UK, by visiting our Sounds website at http://sounds.bl.uk. It has a selection of 60,000 sound recordings for all to enjoy, covering the entire range of recorded sounds: music, accents and dialects, drama and literature, oral history, wildlife and environmental sounds.


This playlist of a dozen tracks starts with an early recording of a Beethoven piano trio, one of the earliest recordings of chamber music, recorded in 1905. The violinist we hear performing was born just 30 years after the  composer's death in 1827.
We have launched the Save our Sounds programme with a major fundraising campaign to digitise and digitally preserve the most fragile and unique recordings. Save our Sounds is one of the key strands of Living Knowledge, the British Library's new vision and purpose for its future, news of which was announced today by the Library's Chief Executive, Roly Keating.
Sound recordings document some of our greatest creative endeavours, preserve key moments in our history, capture personal memories, give a sense of local and regional identity and they help us to understand the world around us. And they are extraordinarily powerful in bringing back to life past events: famous speeches, the voices of loved ones and those who have sadly left us, musical and other artistic performances, notable events in recent history and the familiar and exotic sounds of natural and urban environments.
We need to preserve sounds today - to listen to the past tomorrow. So it's vital that we act now to ensure they are accessible for future generations.
Richard Ranft, Head of Sound and Vision
How to get involved:
We are mapping the condition of sound archives around the UK to identify threatened collections – if you have a sound collection which you think could be at risk, get in touch and let us know. The census will run until the end of March 2015, and we're keen to hear from those with private collections as much as the public and commercial archives out there. All you need to know is at www.bl.uk/projects/uk-sound-directory.
We'll be issuing updates on this blog, so enter your email address and click the Subscribe button at the top of this blog page to receive notifications by email.
You can follow us on Twitter via @soundarchive – and do make use of the hashtag #SaveOurSounds
Please consider your organisation making a major gift to support our programme: http://support.bl.uk/Page/Save-Our-Sounds
More information: