13 February 2015
Architecture: Design and Drawing
As business information modelling (the digital representation of the building and its processes) becomes part of architectural practice, I am reminded of the impact of technology on the construction process, and on the built form, over the last fifty years.  Before the introduction of computer aided design programmes from the 1980s, all sketch designs and production drawings were done by hand.  While the impact of these technologies has enabled greater speed and efficiency, some of the architects in Architects' Lives champion designing by hand.  Michael Wilford, who started work with James Gowan and James Stirling on one of the key buildings of the postwar period, Leicester Engineering Building, and later went on to work on the Staatsgalerie in Stuttgart, and The Lowry in Salford Keys, advocates the flexibility and fluidity of designing old school, with a pen and paper.  He stresses the importance of the link between the hand, eye and brain in design.  
Michael Wilford, 1938-, discusses the process of design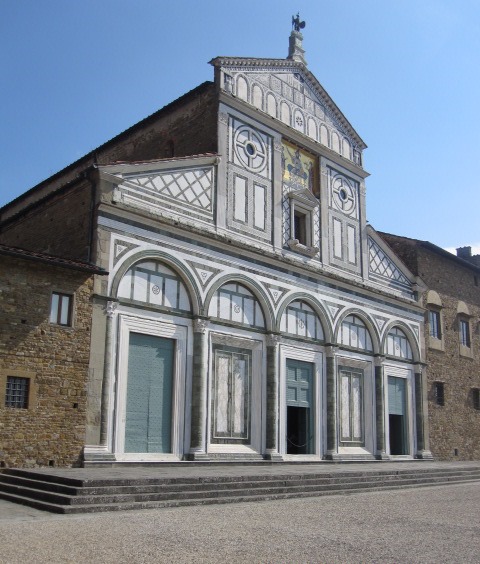 Photograph of San Miniato al Monte, © N Dillon
In another extract, from RIBA Gold Medal winner, Ted Cullinan, describes sketching the interior of the church of San Miniato al Monte in Florence, and  in doing so he was able to further appreciate the effect of light and shadow in drawing.
Ted Cullinan, 1931-, discusses English architectual drawing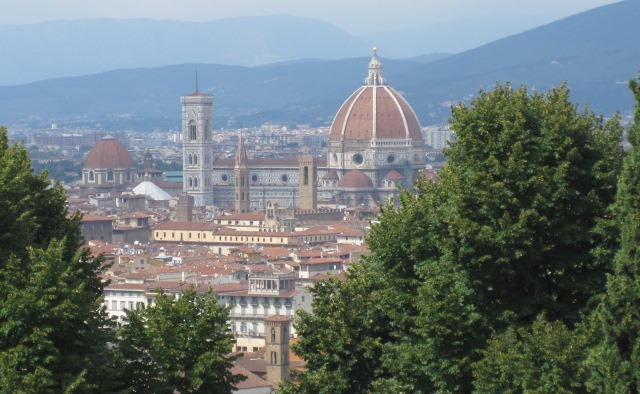 Photograph of San Miniato al Monte, © N Dillon
To listen to the full life story interviews with Michael Wilford and Ted Cullinan, as well as a further 83 interviews with Architects, please visit the Architecture collection on  British Library Sounds
Niamh Dillon