04 March 2015
Authors' Lives: an oral history
Last Thursday night, here at the British Library, Tony Harrison was announced as the 2015 winner of the David Cohen Prize for Literature. The accolade is given biennially, and rewards a lifetime's achievement in writing. It considers all branches of literature, from novels, poetry and drama to essays, history and biography. Former winners include V S Naipaul, Harold Pinter, Doris Lessing, Seamus Heaney and Hilary Mantel. 
Listeners won't be able to hear Hilary Mantel's recording for the British Library's Authors' Lives oral history project for a while yet (it's closed until 2029 at the author's request) but extracts from it can be found on our CD, published in 2011, The Writing Life: Authors' Speak which is now available on British Library Sounds.  Search by 'Interviewee', and you can hear Mantel talking about how her imagination was shaped by the Catholic faith she grew up with, how reading helps you to write, how and when she began writing her first novel, where her ideas come from, the experience of living with Thomas Cromwell whilst writing Wolf Hall and many other facets of her creative life.
Hilary Mantel describes her experience of living with Thomas Cromwell whilst writing Wolf Hall
The David Cohen Prize rewards a lifetime's work. Our Authors' Lives recordings look at that life and work in all its fascinating detail. As readers we know what it is to live with – or should that be through? – a book, but we often lack an awareness of the creative process that brought that book into being. It's this perspective that the Authors' Lives recordings focus on, illuminating the way in which a writer's experience, emotion and intellect are put into the service of their work. We have sixty recordings in the collection at present; more are being added all the time.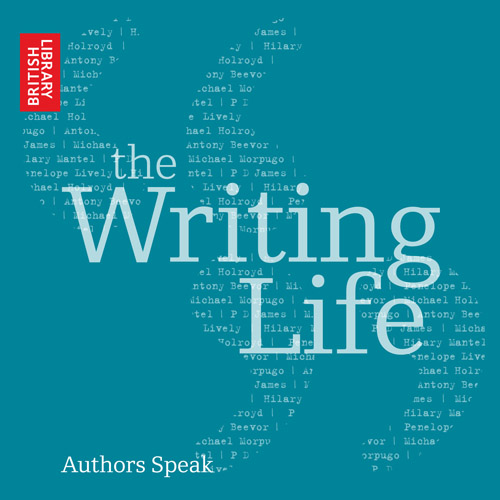 If you want to hear more about Authors' Lives, come along to an evening with interviewee Howard Jacobson in conversation with The Guardian's Alex Clark at the British Library at 6.30pm on the 19th March.  Buy tickets here.   
Howard Jacobson reflects on wanting to be a writer
If you can't make it, we hope you'll enjoy listening to Mantel and others on The Writing Life: Authors' Speak and search the Sound and Moving Image catalogue for more details of the Authors' Lives interviews – a National Life Stories project. 
Sarah O'Reilly