05 March 2015
Gardens, tunnels and the riverbanks of Oxford: sourcing sounds for Alice's Adventures Off the Map
For the third year running, the British Library has teamed up with the wonderful people at GameCity to offer students in UK Higher Education the chance to create digital games inspired by some of our collection items. The theme for this year's Off the Map competition is Alice in Wonderland, which celebrates its 150th anniversary in 2015. This fantastical tale of a young girl who falls down a rabbit hole into a world populated by speaking animals and peculiar characters lends itself nicely to the gaming genre. Such is the richness of the novel however, that student teams could have struggled to decide which scenarios to focus on and develop further. With that in mind, three overarching themes were selected - Oxford, Underground and Gardens - and curators from across the library chose items from their respective collections to help students concentrate their efforts.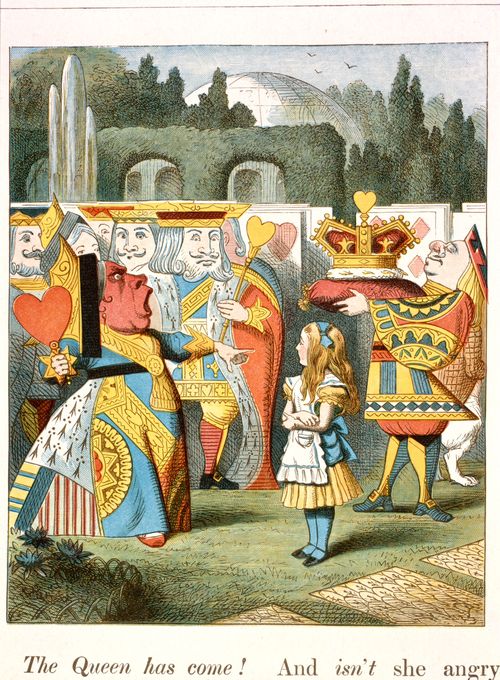 Illustration from The Nursery Alice (Cup.410.g.74.) 
Maps, text and illustrations relating to the three chosen themes were put together for students to pour over. Wanting to encourage our student teams to think beyond the visual, and appreciate the importance of sound to the gaming experience, a selection of wildlife, environmental and mechanical recordings were selected from the library's vast sound archive.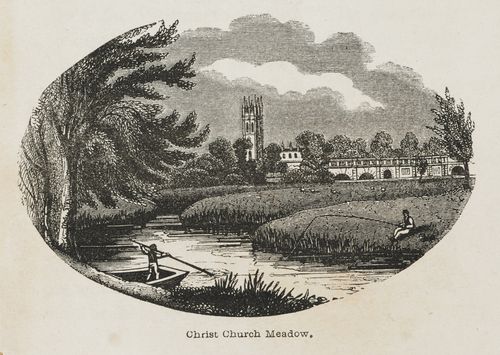 Illustration from The Railway Traveller's Walk through Oxford, by John Henry Parker, published 1860 (RB.23.a.20274)
The city of Oxford is synonymous with Lewis Carroll, for it was here that Carroll lived, worked and created the imaginery world of Alice in Wonderland, conceived one summer's day in 1862 during a lazy boat trip along The Isis. From a recreated Victorian street scene to a gently flowing river, the sounds selected for this theme were chosen to evoke the soundscape of Carroll's everyday life.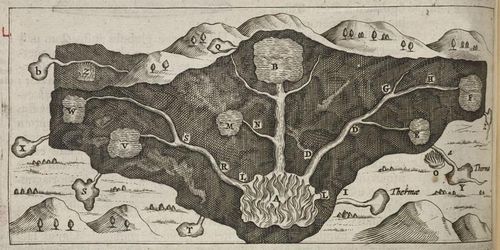 Illustration from Mundus Subterraneus, by Athanasius Kircher, published 1665 (505.ee.4)
The underground theme provided the perfect opportunity to present some of the library's mechanical recordings. The sounds of factories, coal mines and subterranean lift shafts were selected alongside cavernous recordings of dripping water. Rather than simply using one recording from a set, students are encouraged to experiment with the layering of audio to create more elaborate soundtracks for their explorable environments.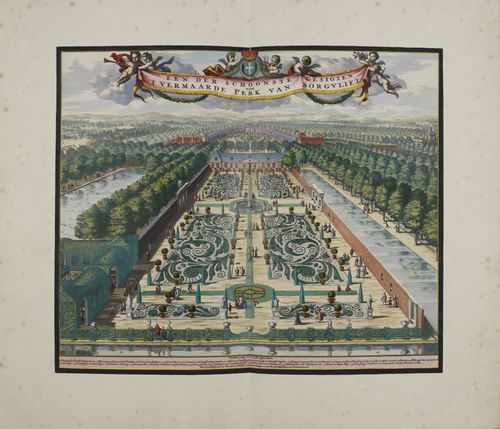 "Een der Schoonste Gesigten t'Vermaarde Perk van Sorgvliet", Nicolaes Visscher II (C.9.d.9.)
The final theme of gardens references Alice's encounter with the infamous Queen of Hearts. Gentle birdsong is complemented by a number of cleaner, more isolated songs from common garden species such as the Mistle Thrush. 
Though recordings have been selected based on the three themes, no restrictions have been put in place, so those team members responsible for constructing the sound pieces can mix and match to their heart's content.
Entries for this year's competition need to be submitted by close of play on 22 June, so there's still time if you're interested in taking part! Full details can be found on GameCity's dedicated Alice's Adventures Off the Map website.
(Best viewed in Google Chrome)