21 March 2016
Sea Inside Us All: celebrating the sounds of our shores
Last year, the British Library, the National Trust and the National Trust for Scotland ran a three month sound mapping project that encouraged members of the public to go out and record their favourite sounds from around the British coastline. 'Sounds of our Shores' received over 600 recordings that covered everything from waves and wildlife to amusements and industry, and helped tell the sonic story of the British coastline during the summer of 2015. At the end of the project, musician and sound artist Martyn Ware was invited to create a composition based on recordings submitted by the public. Here, Martyn speaks about his own relationship with the coast as well as the various themes represented in his specially composed piece, 'Sea Inside Us All'.
When Mike Collins from The National Trust asked me to create a long-form piece based on over 600 recordings from the public of the British coast, my first reaction was one of joy…a chance to create a virtually 'symphonic' work in the style of a 'slow radio' impressionistic experiential sound/dreamscape.
I love the coast of the UK – having had the good fortune to travel all over the world, I can honestly say there are very few countries that can compete with the beauty and diversity of our coastline.
Last year I was commissioned (as part of an online art project entitled One And All) to create a 3D soundscape based on sounds that I collected via a specially built beach hut (which was transported to Seaham in Co. Durham, Orford Ness in Suffolk, and Porthgain in Pembrokeshire), designed to record peoples reminiscences of the sea whilst looking out through a small square porthole to the horizon. The responses we got were incredibly varied, but one common theme emerged – that the coast is a place of contemplation and largely carefree joy – and that people are much more aware of their sonic environment in proximity to the sea.
I also created a 3D soundscape which was installed at Somerset House last year with the hypnotic visual accompaniment of Ben Wigley's film. We even brought the bruised and battered beach hut to the Thames riverside – it has now become a kind of 'Tardis' and it has assumed a character of it's own (particularly as we encouraged people who visited to graffiti the inside with drawings or comments about the sea!).
For 'Sea Inside Us All', I've incorporated some contemplative and gorgeous longer stretches of soundscape with no human presence – from rainscapes to foghorns, from clifftops and birds to shingle being thrown around by giant waves, fisherman's equipment clunking around in the wind, rockpools gurgling, and simple wavescapes at night.
But the solitude and peace of the coast is counterbalanced by the joy and chaos of busy seaside towns. This is a particular passion of mine, as our only annual holiday every year when I was a child was one day on a working men's club charabanc trip, usually to Cleethorpes, Skegness or Scarborough. That one day symbolised total freedom and joy – no worries re money – just for one day. The donkeys, the sandcastles, the football, but most of all the penny arcades and the rides, the ghost train in particular… and our one and only trip to Blackpool was like Las Vegas compared to our normal days out – the Grand National ride, and the massive pleasure park…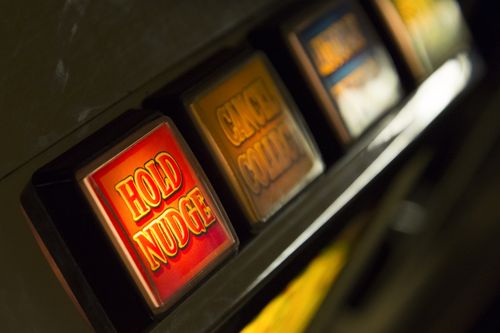 Another theme that emerged from the recordings was all the recreational events that happen at the seaside – coastal steam railways, morris dancing, the thrill of classic aircraft at seaside airshows, boat trips for bird watching, fishermens songs on a fishing trip, market traders selling the fish, fiddle playing on a drinking session, or simply a cup of tea and a cake out of the rain!
But the real heart and soul of the coast is embodied within the many enthusiasts whose passions are multifarious – descriptions of different seaweeds, a lifeguard describing her work in great detail, the 'twitchers' describing the ever-changing natural environment (rather like sentinels on behalf of us all), the clear and present love that many, many people have for the coast is completely evident in these recordings.
My son Gabriel Ware had recorded some orchestral pieces about the sea previously for a project in Liverpool entitled 'The Crossing' (a 30 minute piece about a trip to New York and back on an imaginary Cunard liner – but over 175 years also!) – so I asked him to write some music for 'Sea Inside Us All'. His compositions perfectly embody the wistful calm and serenity of the coast.
In today's ever-increasingly time-poor world, it is also evident that trips to the coast are an opportunity for families to reconnect in a less-sensorially cluttered environment.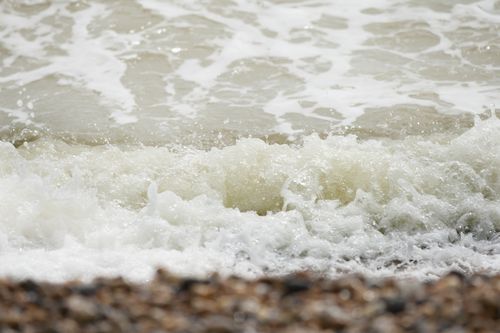 All these elements combine to create a beautiful and emotionally engaging piece of work, which will transport you to another world by the sea – a world of fond reminiscence and happy times, of enthusiasts, of natural sonic majesty and beauty and of simple human pleasures, but most of all children and families at peace with the world, with all their senses fully engaged. That is why we all feel so much more alive at the coast…
So put your headphones on, relax and drift way… or try listening whilst in a busy city or commuting – it works!
Martyn Ware 14th March 2016 
To whet your appetite, here is a five minute excerpt from 'Sea Inside Us All'
Sea Inside Us All excerpt_Martyn Ware
 
The full length version is available on audioBoom here.