13 May 2016
"It's easy old boy, it just sucks itself along like a vacuum cleaner." 75 years of British jet flight
May 15th marks the 75th anniversary of the first flight of the Gloster-Whittle E.28/39 , Britain's first jet plane.  At its heart was a revolutionary turbo-jet engine invented by Frank Whittle.  An RAF pilot turned engineer, Whittle had patented a jet engine design in 1930, but it took years of difficult development work, in the face of official disinterest, to bring his ideas to fulfillment. As Whittle recounts in this interview clip from 1953, the first flight was a great success, even if some of the watching RAF officers had problems understanding how this newfangled jet engine thing worked…
Frank Whittle describes the first flight of the Gloster-Whittle E.28 - 39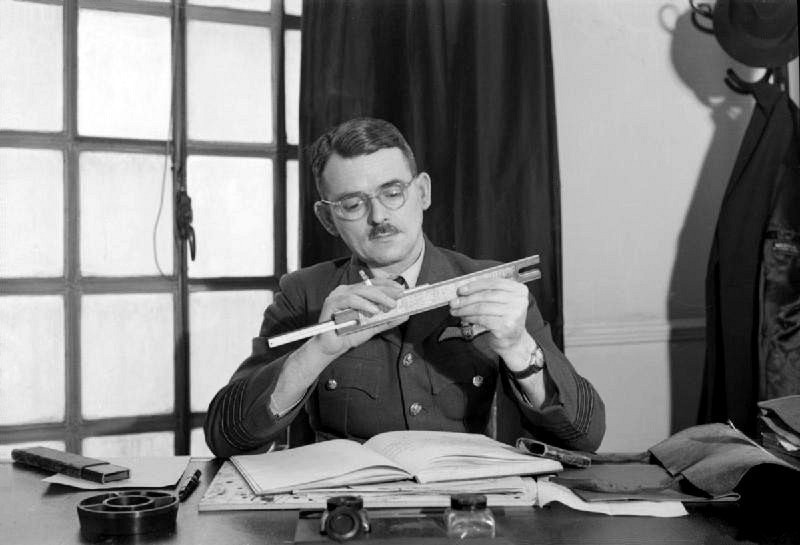 Image: Frank Whittle adjusts a slide rule while seated at his desk at the Ministry of Aircraft Production, 1943.  Credit: Imperial War Museums.
The E.28/39 was moved to the Royal Aircraft Establishment at Farnborough for an extensive series of scientific tests to see how the aircraft performed in flight.  Amongst those involved was Dennis Higton, the technician for the high speed flight testing group, whose practical ingenuity proved vital.  As Dennis recalls in this clip from An Oral History of British Science, fitting scientific instrumentation into the small E.28/39 proved quite a challenge.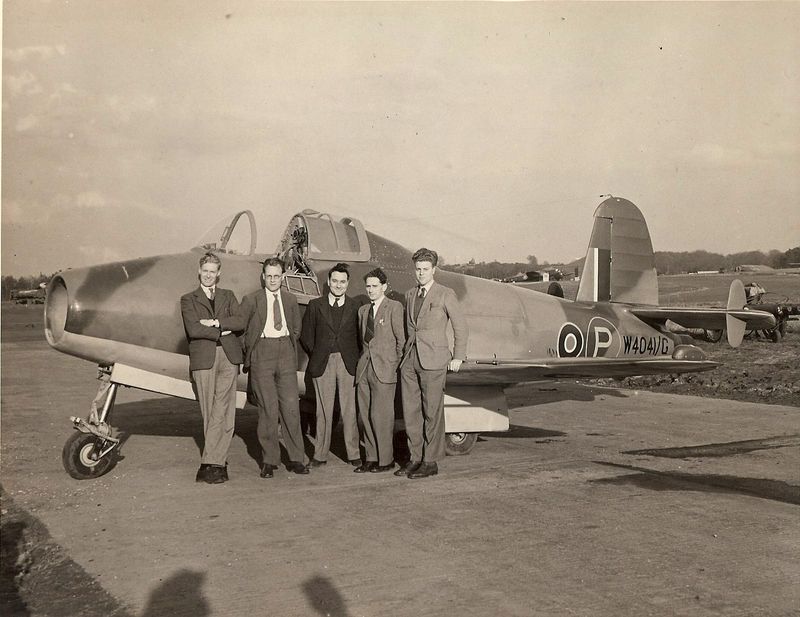 Image: Interviewee Dennis Higton (right) and colleagues with a Gloster E.28/39, Britain's first jet aircraft, in the 1940s.  Credit: Dennis Higton.
Also in the high speed flight testing group was aeronautical engineer John Charnley, who in this video recalls his first impressions of seeing the E.28/39 in 1943 and the close relationship that built up between test pilots and aeronautical researchers as they sought to understand the mysteries of flying faster than ever before.
Dr Tom Lean, Project Interviewer
An Oral History of British Science