07 March 2014
St Pancras Intelligencer no. 8
Welcome to the latest edition of the St Pancras Intelligencer, our weekly round-up of news about news - stories about news production, publications, apps, digitised resources, events and what is happening with the newspaper collection (and other news collections) at the British Library.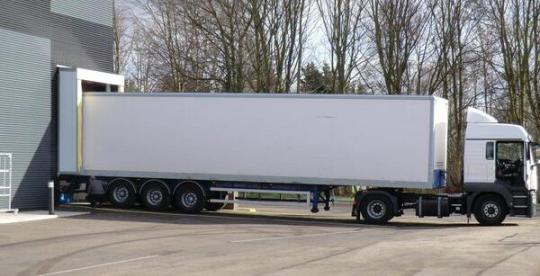 There's a long way to go, but the first lorry taking newspapers from Colindale, north London, to the British Library's Newspaper Storage Building, set off on March 4th. It'll take three such lorries every day for the next six months to move the entire collection to its new home.
7.5 million newspaper pages now online: Another milestone for British Library newspapers as the British Newspaper Archive reached 7.5 million pages available online (our target is 40 million).
Paparazzi! How an unloved profession has shaped us: Elizabeth Day at The Observer reports on a Paris exhibition dedicated to that most unloved (yet eagerly consumed)  part of news and magazine publishing, the paparazzi photographer.
Getty Images makes 35 million images free in fight against copyright infringement: Talking of photographs, here are 35 million of them, made available by Getty for  non-commercial usage by any one (the embedded images come with copyright information and link back to Getty). The British Journal of Photography explains why Getty is doing it. Doesn't work for Typepad though...
Reddit is having the same trouble as traditional media - defining what news is: Interesting piece from Mathew Ingram on how the use of moderators by Reddit is "no worse - and in some ways better - than that of a newspaper editor". The issue arose over a Glenn Greenwald piece entitled "How Covert Agents Infiltrate the Internet to Manipulate, Deceive, and Destroy Reputations", which Reddit decided didn't qualify as news.
Reddit embraces its role as a journalistic entity with new live-reporting feature: And more on Reddit from the same source, as it makes steps towards encouraging 'open source journalism' by allows users to create and update live blogs about breaking news events.
Can Greenwald's digital magazine Intercept help to reinvent journalism? Meanwhile, talking of Glenn Greenwald, here's Ben Cardew at The Guardian on First Look Media and its digital magazine The Intercept, aiming to reinvent journalism for the digital age, with Greenwald signed up as a contributor.
Russian propaganda and Ukrainian rumour fuel anger and hate in Crimea: Shaun Walker at The Guardian shows how the Russian's media's version of events in the Ukraine is fuelling hatreds. Meanwhile, not one but two American journalists working for the American version of Russia Today (now known as RT) have declared their opposition to reporting the Kremlin line, one of them resigning on air.
Propaganda, or the other side of the story?: But there is always the other side of things. Jay Pinho at The First Casualty looks at the sullied background of some of those who have been gleefully reporting the RT resignations.
Susanna Reid quits BBC for ITV as Daybreak is axed: A nation reels.
Newsweek makes its print return this week in the US and, soon, in Europe: When the US journal Newsweek went digital only, it was seen as a harbinger of doom for print journalism. Now it's is coming back in print, what are we to think about the future for digital age journalism?
Washington Post expands fact-checking project — and not just to movie trailers: Truth Teller is a Washington Post fact-checking platform in which ahows videos of speeches by politicians and the like, then runs text commentary underneath saying whether their assertions are true or not.
Business as usual on Page 3 as critics round on The Sun's breast cancer campaign: The Sun's Page 3 v Breast Cancer campaign does not impress the campaign site No More Page 3: "[W]e can't help but feel that it's a real shame the Sun has decided to use these sexualised images of young women to highlight breast cancer. They will say that they want to use the power of page 3 as a force for good – we say that a society in which sexualised images of young women are seen as that powerful has to change."
161 years a mistake: The New York Times solemnly referenced an article from 20 January 1853 in its Corrections column, noting that the name of Solomon Northup (subject of the Oscar-winning film 12 Years a Slave) had been misspelt twice.