17 July 2019
The world of news is changing, and at the British Library we are responding to that change - in how we collect, preserve, describe and present our news collections. Our goal is to transform what we hope is a world-class newspaper service into a world-class news service. This post outlines the Library's News Content Strategy for 2019-2023 with our plans for the next five years.
Inside the National Newspaper Building at Boston Spa
The British Library holds many millions of newspaper issues, and thousands of news websites, radio broadcasts and television programmes. Because it is a legal deposit library, it regularly collects thousands of news-related UK websites for its web archive and continues to receive the range of UK newspapers in print, including foreign language news published in the UK. It also subscribes to news services from across the world, providing a first class research experience for its readers. Together these form one of the greatest historical collections in the world, underpinning research into centuries of UK life and events, and to those of further afield.
In the last decade the Library has transformed its preservation of news, building state of the art facilities to store its historical newspapers collection in excellent environmental conditions and putting in place the first key elements of digital storage for 'born digital' news. It has greatly upgraded its service offer for news, making its content available in its reading rooms in London and Yorkshire, including a specially dedicated Newsroom at St Pancras. But there is much more to be done for the discovery of news onsite and online.
| | | |
| --- | --- | --- |
| Medium | Size of collection | Weekly intake |
| Newspapers | 60 million issues | 1,200 issues |
| Web news | 500,000 captures | 2,000 websites |
| TV news | 90,000 programmes | 200 programmes |
| Radio news | 50,000 programmes | 170 programmes |
Figures for the current news collection at the British Library
The Library works in partnership with other bodies to develop in-depth understanding of news and the events it describes. Working with family history company Findmypast the Library has provided most of the digitised newspapers on the British Newspaper Archive website, helping researchers and the general public to view rare newspapers from the comfort of their home or workplace. With over 30 million pages digitised, many online readers exploring their family history will already be familiar with the resource. It is proving invaluable for a huge range of academic research topics as well.

That said, there is still so much to do. The digitisation challenge is vast: 93% of our newspaper content remains undigitised
One key to transforming our news offer is through data. News data is of particular value to researchers for its range across so many subjects and time periods, and for the regularity of its published outputs. It has huge potential for furthering our expertise in the data sciences. Our digitised newspaper archives are already being used by several 'big data' projects; in particular our historical archives underpin the major UKRI-funded 'Living with Machines' collaboration between the British Library and the Alan Turing Institute. Through the Heritage Made Digital programme we are building up a substantial body of out-of-copyright newspaper data which will greatly improve the service we offer to digital scholarship.
Finally, data forms the building blocks by which we will bring together the different news media to deliver an integrated news service that best serves future needs.
Our commitment is to the news, not to the newspaper. This shift in thinking follows the direction in which the news media themselves have gone, and will trigger great changes in storage, access and use. It will ensure that the British Library continues to offer the best news research service, for researchers now and in the future.
Over the next five years, the Library will concentrate on four areas of its news collections:
Transforming discovery of news
We will greatly improve the ease with which readers and the wider public can access our news offer, and respond fully to the big data opportunities of our historic news collections.
Collecting contemporary news
We will collect UK contemporary news digitally as a matter of course and regularly review our selective approach to overseas news.
Protecting at-risk historical news
We will greatly increase our preservation of historical newspapers, digitising to rebalanced priorities, including at-risk titles.
Planning the next major phase of our strategic storage of news
Our large secure digital store will take audiovisual and digital news as business as usual, and save on physical storage space by switching to digital versions for a majority current UK newspapers; but we will still need to plan for new physical storage.
Masthead for The News and Sunday Globe, 2 July 1837, one of the titles being digitised by the Heritage Made Digital programme
Many activities relevant to the News Content Strategy are already underway. As we approach the 400th anniversary of the first newspaper available in Britain (1620) and the first newspaper published in Britain (1621), the British Library is responding to the profound changes taking place in the world of news today. At the same time we aim to revitalise how researchers may use and understand the news of yesterday. Look out for some significant announcements over the next year. Good news is on its way.
23 April 2019
One of the most rewarding aspects of working on the Heritage Made Digital Newspapers, the British Library's project to digitise a number of 19th century British newspapers, is uncovering the hidden, forgotten or lesser-known stories surrounding the newspapers we have selected. One of the aims of the project it to begin to fill gaps in the digital archive, and therefore many of the newspapers that we have chosen are from the early 19th century, were short-lived, and are generally less well known (though not necessarily less important) than those that have been digitised by other projects and organisations. This means that there is often limited information about these newspapers, and in researching the publication histories of each title, we sometimes stumbled across interesting news stories, images and accounts of events; and even on occasion a juicy story that directly involves the newspaper itself. A perfect example of this is the Beacon (1821).
The [Edinburgh] Beacon, vol. 1, no. 1, 6th January 1821, p. 1.
The Edinburgh Beacon
The Beacon was published in Edinburgh between January and September 1821, and is one of the few newspapers based outside of London that has made it on to our project shortlist. It came to our notice as it had links to a title that had already met some of our selection criteria (in that it was London based and out of copyright), a later newspaper also called the Beacon (1822), which had been identified as being of particular interest due to the involvement of the famous author and poet, Sir Walter Scott (below, 1822 portrait by by Sir Henry Raeburn). However, after digging a little bit deeper, it became clear that these two separate titles, the Edinburgh Beacon and the London Beacon, had been muddled in some of the core resources on 19th century newspapers, and Walter Scott was, in fact, linked to the Scottish and not the London newspaper.
It also became clear that the Edinburgh Beacon's short existence was mired in controversy and scandal, and while there is only a limited amount of information and scholarship on the subject, what there is tells a hugely interesting story. The Beacon's founding and financing set the stage for political turmoil; the way it was run led to libel action and heightened political and press antagonism; and the ultimate outcome of the newspaper's existence was a fatal duel between Sir Alexander Boswell and James Stuart in March 1822. John Chalmers, who wrote a book on the surrounding scandal, suggests that the impact of events was far reaching and significant, crediting it with 'a move toward more responsible journalism and a contribution towards the popular demand for parliamentary reform.' (John Chalmers, Duel Personalities: James Stuart versus Sir Alexander Boswell). These are no small claims. So how did a newspaper, which ran for only a few months, have such a huge impact?
The Beacon was established as a Tory counterpoint to the popularity of the Whig supporting Scotsman (1817-2004), and also as a reaction to the coverage in the Whig and Radical Press of the Queen Caroline Affair in 1820. However, the newspaper quickly caused trouble, printing personal and vicious attacks against those it disagreed with. In particular it levelled frequent abuse at a small number of Whig politicians, including Francis Jeffrey, James Stuart, James Gibson and Lord Archibald Hamilton. The Beacon was closed down suddenly in September 1821, after several cases of libel were brought against the publication, and its printer fled to the continent.
Two things elevated the Beacon's notoriety to scandalous levels. The first was the involvement of a large number of well-known figures, many of them in positions of authority or with links to the Establishment. In general the financial backers of a newspaper during this period remained anonymous, and could therefore deny any involvement if trouble arose. However, the money to publish the Beacon had been raised via a subscription, and many of those involved, rather than paying the money up front, signed a bond of security with a bank which advanced the money, therefore creating documentary evidence of their ties to the publication. One of those named on the bond was Sir William Rae, Lord Advocate of Scotland, and his involvement with the publication sparked discussions about the close relationship between politicians and the press, and ultimately resulted in a debate before Parliament. Others named on the bond included the Solicitor General for Scotland, the Lord Provost of Edinburgh and the MP for Stirling. Sir Walter Scott, whose involvement initially drew our interest, was also a signatory on the bond. He was one of the driving forces behind the launching of the newspaper, providing both funds and advice, however much of his advice was ignored, and he quickly became disillusioned with the venture, describing it as a 'blasted business'. He attempted to distance himself from the paper as the scandal took hold, but this was largely unsuccessful and his reputation took a significant hit as a result.
The second particularly scandalous element came about because of the attacks the paper printed against the Whig politician, James Stuart (right, portrait by Daniel Macnee), who was a favourite target for abuse. Stuart took exception to several of the items written about him, especially those that he saw as attacks on his social standing. The result was a prolonged dispute with the paper's publisher, Duncan Stevenson, with Stevenson refusing to disclose who had written any of the offending articles. This largely played out in the pages of the Beacon, but also in one public event where Stuart horsewhipped Stevenson. Unable to find satisfaction via the publisher, Stuart turned his attention to Sir William Rae, the Lord Advocate of Scotland, after discovering his name listed on the bond. It was in Stuart's public revealing of the connection between the newspaper and the Lord Advocate of Scotland, which led to the scandal and the ultimate demise of the paper. Stuart may have felt that the affair was laid to rest with the shutting down of the Beacon, but this was not to be the case.
Challenged to a duel
Upon closing, the Beacon's cause was instantly taken up by a Glasgow paper, The Sentinel (1821-1823). Not only were several of the contributors shared between the two papers, but Sir William Rae had once again lent his support to the founding of the newspaper, under its former title The Clydesdale Journal (1820-1821), although he was more circumspect in that instance and did so privately. In particular the Sentinel continued in publishing personal attacks against those Whigs singled out by the Beacon, with a sustained campaign of articles, letters and poems levelled at James Stuart. This time, due to a dispute between the two publishers of the Sentinel, Stuart was able to get hold of original copies of the articles and identity their author. It was revealed to be Sir Alexander Boswell, son of Samuel Johnson's biographer James Boswell, a distant relation of Stuart's, and a well-known and well-liked member of the Tory Establishment in Scotland. Stuart believed his only recourse was to challenge Boswell to a duel, and therefore sent his appointed 'Second' to issue the challenge.
The Sentinel, vol. 1, no. 1, 10th October 1821, p. 1.
The duel was fought on 26th March 1822, and while neither side intended to cause actual harm, Boswell was fatally wounded by Stuart's mis-aimed shot. The duel and Stuart's subsequent trial for murder gained intense public interest, much of it whipped up the extensive media coverage of events. Many of those accounts linked back to the original scandal surrounding the downfall of the Beacon, with more focus placed upon that than the role of the Sentinel in the dispute. Stuart was acquitted, as so frequently happened at trials for duelling during this period, and came out of the affair with little damage to his reputation.
Many of the others involved suffered more long term consequences, particularly those who were directly linked to the two newspapers involved. Notably, the printer of the Beacon, John Nimmo, who despite being only a very minor figure in the operations of the newspaper, was briefly accused of being its proprietor. He fled to France, fearing prosecution, and remained in exile there for the rest of his life. William Borthwick, one of the publisher/proprietors of the Sentinel, also had his life completely turned upside down by the affair. It was his dispute with his former colleague, Robert Alexander that led to the revealing of Boswell's authorship of the offending articles, but as a result of his actions he was arrested for stealing papers that may or may not have rightfully been his property. Borthwick's circumstances were complicated because the papers he was accused of stealing also played a role in James Stuart's trial, and his own prosecution was repeatedly delayed. Upon Stuart's acquittal, Borthwick was suddenly released from jail without trail, but the legal wranglings and imprisonment had left him penniless and unemployed. He spent much of the rest of his life bitterly campaigning for compensation for the miscarriage of justice against him, claiming, not unreasonably, that he had been used as a pawn in the political dispute between the Scottish Tories and Whigs.
An important factor is all of this once again brings Sir William Rae, Lord Advocate of Scotland, to the fore. As Lord Advocate, Rae was the only public prosecutor in Scotland, and therefore oversaw all Crown prosecutions in the country. This meant that he oversaw not only James Stuart's trial, but also William Borthwick's, but in both cases he was personally connected to the case via his involvement with the Beacon and the Sentinel. His close relationship with scandalous elements of the Tory press would be debated in parliament, but alongside this he was also accused of using his political power and privilege to interfere with the legal proceedings surrounding the two cases, and particularly of illegally extending Borthwick's detention, while having no real intention of prosecuting him. While a parliamentary vote narrowly acquitted him of these charges, allowing him to continue in the role of Lord Advocate, Rae's reputation was severely dented. He continued in high office until his death in 1842, but Rae was not raised to the bench, as was customary for most Lord Advocates, indicating that his involvement in the scandal had long-term consequences for his career.
The London Beacon
Finally, we turn to the title which had originally drawn the attention of our project, the London Beacon, which was founded in April 1822. It boldly declared its connection to the original Beacon, introducing itself with a fiery statement:
'The Beacon in London', The [London] Beacon, vol. 1, no. 1, Sunday 21st April 1822, p. 1.
However, it lasted for only seven issues, perhaps indicating that the public had lost interest and patience with the personal attacks and antagonistic writing style that were the Beacon's trademark. It might also speak to the geographically specific audience that the original publication had engaged with, meaning a London based successor did not have a solid base of readers to rely upon. Or it might tell us something of the wariness of investors to put money into a venture that might be both a political and a financial catastrophe for them.
While Chalmers credit's the Beacon scandal with beginning a move away from the personal libellous attacks and irresponsible journalism that had characterised the period, there was certainly no sudden change in tone or attitude in either the Scottish or English press at this time. The shift was slow and subtle, and libel cases were frequent for many years afterwards, and even the occasional duel resulting from the fraught political and publishing environment of the time. However, it was a memorable case, drawing well-known individuals into a scandal that played out across the media, and may perhaps be seen as the starting point for the slow emergence of a more thoughtful approach to political journalism.
Whatever its impact, the Beacon, and those titles closely linked to it, provide interesting and amusing additions to the collections of newspapers being digitised by Heritage Made Digital. They remind us of the importance of detailed research into the titles we are presenting, and also the delight of coming across a hidden gem in the diverse range of material we are working with.
Further reading
Beth Gaskell, Curator Newspaper Digitisation
31 January 2019
"I hear new news every day", wrote the scholar Robert Burton in 1628, "and those ordinary rumours of war, plagues, fires, inundations, thefts, murders, massacres, meteors, comets, spectrums, prodigies, apparitions, of towns taken, cities besieged in France, Germany Turkey, Poland, daily musters and preparations, and such like." For Burton, this firehose of news amounted to a "vast confusion", though his attitude seems to have been one of wonder rather than fear.
Burton was an Oxford man, but made regular trips to London. There he would have paid a visit to the Exchange, gathering up news and gossip from the merchants crowding the surrounding streets, before moving on to St. Paul's Churchyard, perhaps stopping to buy a pamphlet from a hawker on the way. On front of the Cathedral he might have picked up some more pamphlets from the many booksellers lining the border of its square, or a copy of Nathaniel Butter and Nicholas Bourne's new news publication, an innovative weekly format copied from the continent, although, somewhat disappointingly, it wouldn't have contained any domestic news.
This short walk helps us understand how Burton perceived a world of overwhelming information. But what would he have made of the 21st century? Indeed, what would he have made of the 19th? Had he been writing, say, 250 years later, in 1872, Burton would surely have been overwhelmed by the number of titles available to him on a daily basis.
A late-seventeenth-century London coffee house (Usage terms: Creative Commons Attribution Non Commercial Share Alike licence. Held by © Trustees of the British Museum)
The 19th century is a new world for me, coming from a background of 17th century newspapers. And it is a different world. There's the name, for one thing: the Oxford English Dictionary records the first use of the word 'newspaper', to mean a publication of regular, periodical news, in 1688. My own work is on the first half of the 17th century, when the word 'news-book' was most common, as was a host of words and phrases like 'coranto', 'weekly news-sheet', 'weekly pamphlet' and 'Mercuries', with overlapping, shifting and slightly different meanings.
This naming change can be useful – it helps us to grasp the real intellectual and material differences between the news world of the 17th century and that of the 19th. Although the change was gradual and not always linear – changes and innovations often moved backwards as well as forwards – the march of progress was did eventual pick up pace. 17th century news looked very different, much like a few sheets of A4 paper folded in half, with news in a single column. It was called a news-book because it looked like a small book. The way information was organised was different, too: early 17th century news-books contained a series of paragraphs each from a particular place, recording all the news collected from that place. The invention of the 'article', a unit of news based on one particular subject or event, was not to happen for some time.
The evolution from one to eight columns
This categorical divide also continues with the data. I estimate there are 1,000,000 words in Early English Books Online's entire periodicals collection. The British Library's collection of 19th century news runs to hundreds of millions of pages (we wrote recently that the collection consists of 60 million issues, 450 million pages... perhaps four trillion words... twenty-six trillion characters…). The other seismic change is that a computer can be taught to read (with varying accuracy) 19th century news. For the 17th, it's still very difficult.
This Optical Character Recognition is what allows me to load up the British Newspaper Archive and check if my great-great-granddad committed any crimes in 1839 (still can't find anything), for example, or check Limerick hurling scores from 1887. This difference isn't just trivial: it represents a complete step-change in the way we approach newspaper history. For one thing, the datasets increase in size, by orders of magnitude. I have created a dataset of about 15,000 rows, manually collected, by reading 17th century news and noting down bits of information in a spreadsheet. 15,000 rows, from about 400 newspaper issues, which took many months to create. Yesterday, a few hours, I created a dataset of N-Grams (basically combinations of words) from a single issue of one 19th century title. It contained 150,000 rows.
150,000 rows of generated data, from one issue. Multiply that by about 250 for a weekday title, then by hundreds of titles, then by 200 years and the potential for 'big data' is rather astonishing. Of course, this data is not as rich with information as my humble spreadsheet, nor does it record any kind of fine-grained detail, but it does change the types of processing, computing power and storage needed, and most importantly, the types of intellectual questions that are and are not answerable. My 17th century dataset is like interviewing everyone in a small town, in some detail; the 19th century datasets we'll be working with on our Heritage Made Digital newspapers project records the cosmos – albeit from far away. We don't know much, but we know it about an enormous number of things. But the differences extend past volume: there is also a step-change in readership and scope.
The 19th century newspaper was everywhere. Some of the most popular 17th century newsbooks were probably printed in weekly runs of about 2,000; by 1863, the Daily Telegraph had a circulation of 120,000 per day. In 1628 Burton was overwhelmed by information in London and Oxford but elsewhere the firehose could be a drip, or a drought. By the 19th century news surged through the country's arteries, veins and capillaries: at first everywhere within the reach of the train; eventually the telegraph, information finally travelling at the speed of light, in dots and dashes. It was the most pervasive cultural object of the century.
Newspaper titles held by the British Library, year by year, 1621-1900
Even accounting for the reuse and sharing of copies this is a fundamentally very different type of cultural artefact. If I analyse every page of news in the early 17th century, I have a vast record of events, and the thoughts and feelings of a select group of people. In the 19th century, the newspaper is a reasonable proxy for the way society thinks. To me it seems as though news in the 19th century captures a good proportion of a collective consciousness. It is a reasonable (though problematic) way to infer societal change. Through the newspaper's great reach we can understand historical forces. The articles and personalities in the 19th century newspaper can tell us about structures of power. Its advertisements identify trends, economic forces and the changing roles within the family. The words themselves and their frequencies can help us understand the use of language, or uncover drifts in sentiments towards political movements, ideologies and so forth. In the 17th century the readership is so small, such a small part of the diet of information ingested by both important and ordinary people, that the questions we ask of its remains are different. Not less important, certainly not less interesting, but surely of a different kind.
Yes, the 19th century news world feels like a different one to the 17th. A mostly new world, with some evidence of the ruins of its earlier civilisation: the old towers are fallen, though echoes of their presence remain. The vast confusion had been replaced with one infinitely greater. Our job is to find, research and understand the new techniques that are necessary to make sense of this information overload.
Yann Ryan
Curator, Newspaper Data
16 January 2019
The British Library (and its previous incarnation as a department of the British Museum) has been collecting newspapers for over 200 years. The ways in which these items have been acquired, processed, and stored have changed over time as priorities, policies, locations and technologies have developed, but some historic practices have had interesting implications for our current Heritage Made Digital programme to digitise a number 19th century newspapers. The newspapers we are digitising are mostly London based, and we are focussing on titles that have a number of volumes in poor or unfit condition, with the aim for filling in some gaps that currently exist in the digital archive.
Multi-title newspaper volumes
One of the practices that has had a real impact on the way we have approached this digitisation project is the way in which items have been bound in the past for storage and preservation. When thinking about how newspapers are stored by the British Library, most users probably imagine that complete runs of a title, for instance the Morning Herald, would be held together. But that hasn't always been the case. For ease of processing and storage and to conserve space, many newspapers were held in annual sequences, rather than in title runs. So newspapers published in 1832 were held together, and these were followed by the titles published in 1833.
For many newspapers, particularly the dailies, this simply means that one or more volumes of a title are held in each yearly sequence. But for a significant part of the collection, mostly weekly titles of 12 pages or less, for which the British Library collected only one edition, there simply wasn't enough material to make up a bound volume on their own. This has meant that there are many volumes containing two, three or sometimes more titles for a year. For example, a volumes currently sat on my desk contains both The Ballot and the Weekly Times for 1831.
The Ballot and the Weekly Times in one volume
This practice saved space and money by reducing the number of bindings produced for each year. There were no strict rules about how many titles or pages constituted a volume, and practices varied over the years, but mostly newspapers of a similar size are bound together, as this makes them easier to store. In most cases all of the items bound into a volume are newspapers, but occasionally they also contain periodicals bound, and these fall under the care of other departments within the British Library.
This has led to some complications in the workflow of our digitisation processes. The catalogue records for newspapers do not contain details of how they are bound, so we are often unaware of whether items are bound individually or in multi-title volumes, or which items are bound together. This sometimes means that a single volume is called up multiple times by our digitisation team, as several titles from our list are bound together for one or more years. It has also made the process of scanning titles more laborious and complicated. Staff do not simply open a volume and scan the contents, they have to identify the correct title, and work out where it starts and ends, checking this against the details that are on the catalogue records.
It has also raised some interesting questions for our digitisation project. What impact does going through the digitisation process several times have on volumes, particularly as many are already in a poor or unfit condition? If one of the titles we are digitising is bound in a multi-title volume, should we be digitising all of the other titles with which it is bound? Should we be digitising the periodicals that are contained within these volumes, even though they are not officially part of the newspaper collection? How far should what is digitised follow the physical reality of what is archived?
We are still working to answer some of these questions. In general we have had to stick to digitising only the items already on our list, as otherwise the numbers could spiral out of control, and we might end up digitising large numbers of titles that do not meet our criteria (i.e. in a poor or unfit condition; out of copyright; and with a circulation beyond London). We look closely at the other titles we come across, and access them against our objectives, but in most cases there are reasons why they had not already been selected.
Despite their complications these multi-title volumes do also provide opportunities. I will talk in a future post about serendipity and its role in newspaper research, but it has also played a very small role in our selection process. As mentioned above, in most cases we have stuck only to those titles already on our selection list, but there have been a few occasions when looking at a volume, we have stumbled across another newspaper that has proved interesting enough to make it onto our list. It has also made us think a lot about how and why things were done in the past, and how practices evolve, giving us a better understanding of how the collection was, how it currently is, and how it could be in the future.
Beth Gaskell
Curator, Newspaper Digitisation
07 January 2019
The British Library is currently engaged on a major programme entitled Heritage Made Digital. The aim of the programme is to transform digital access to the British Library's heritage collections by streamlining digitisation workflows, undertaking strategically led digitisation and making existing digitised content available as openly as copyright and licensing agreements allow. Heritage Made Digital is embracing a wide range of materials, from manuscripts through to sounds, and one of its major elements is newspapers. 
Unfit newspaper volumes awaiting conservation inspection
The first thing to ask is why the British Library needs to be digitising newspapers, when we already have a very productive relationship with family history company Findmypast, which selects and digitises newspapers for the British Newspaper Archive, providing us with digital preservation copies in the process. It has digitised over 20 million pages from our collection, and adds hundreds of thousands of extra pages each month.
The simple answer is that there is more that we would like to see digitised that isn't likely to get digitised soon otherwise. The greater part of newspapers processed by Findmypast come from our microfilmed copies, because it is so much easier and quicker to do so (about eighteen times quicker than digitising from print). But only a third of our collection of some 60 million newspaper issues has been microfilmed. Of the newspapers for which we have only print, some get digitised, but many do not. In part this is because of the condition of many of newspapers, often produced using low-quality newsprint and for many years not stored in optimum conditions. We define preservation status of our newspapers under three categories: good, poor and unfit. Unfit no one gets to see, even onsite, unless we have a microfilm or digital access version. And around 4.5% of our collection (or 20 million pages) is in an unfit state and with no microfilmed or digitised copy available. That's a lot of newspapers not to be making available at all.
So, for Heritage Made Digital, we have chosen to concentrate on newspapers in a poor or unfit condition. This is not as straightforward as it might sound, since few runs of a newspaper title (i.e. from its first date to its last date) exist under one condition status. One volume may be good, another poor, another unfit (e.g. with a broken spine, crumbling pages etc). Therefore, although we want to concentrate on poor or unfit newspapers, we also want to digitise full runs of newspaper titles, because this will make best sense for researchers. In practice, we find that 40% of the volumes we are digitising for Heritage Made Digital are in a poor or unfit state. 
We have set other restrictions for ourselves, with the aim of offering the best result for the widest range of research users. We are only digitising newspapers that are out of copyright, so that we can make the results freely available online - both the digitised pages and the data created by digitisation. Calculating when a newspaper goes out of copyright is complicated, but we are sticking to a 140-year rule - so the run of the newspaper has to have ended by 1878. 
Next, we are primarily digitising newspapers that we published in London but which were distributed outside London as well. So, not newspapers for the areas of London only (i.e. London regionals), but metropolitan newspapers with a wider circulation. Curiously enough, this is a neglected area for newspaper digitisation. The British Newspaper Archive focusses heavily on British regional newspapers, while the main UK national newspapers available digitally are almost entirely those where the title still exists (e.g. The Guardian, The Times). In other words, we have identified a gap, one which we think will make a significant difference to what is available online so far.
We are not in competition with Findmypast, however - in fact, we are working closely with them. Every newspaper that we digitise will be made freely available via the British Library's catalogue, but they will also be made available via the British Newspaper Archive (a subscription site). That means that almost all of our digitised newspapers will be searchable - by title, date and word - in the one place. As things stand, the newspapers will be appearing on the BNA first, and secondly (at a date still to be determined) through the British Library catalogue, using the Universal Viewer display tool (a development project still in progress).
Waiting to be digitised
So, what are we digitising?
It will be around 1.3 million pages, 1 million from print and another 300,000 from microfilm. We're still choosing the titles to digitise, even as we start digitising, as we find out more through a process of preservation need and research, but it will be somewhere around 180 newspaper titles, many of them short runs of a year or less. We can't provide a definitive list as yet, but these are some of the titles (with title changes) that have gone to our imaging studios already:
Baldwin's London Weekly Journal (1803-1836)
The Bee-Hive / The Penny Bee-Hive (1862-1876)
The British Liberator (1833)
Colored News (1855)
Illustrated Sporting News and Theatrical and Music Review / Illustrated Sporting and Theatrical News (1862-1870)
The Lady's Newspaper and Pictorial Times (1847-1863)
Mirror of the Times (1800-1823)
Morning Herald (1801-1869)
The News / The News and Sunday Herald / The News and Sunday Globe (1805-1839)
People's Weekly Police Gazette (1835-1836)
Pictorial Times (1843-1848)
The Saint James's Chronicle (1801-1866)
The Sun / The Sun & Central Press (1801-1876)
There is a lot more that we have planned. We're exploring academic partnerships (we're already working closely with the recently-announced British Library/Alan Turing Institute data science project Living with Machines). We're aiming to do creative things with the data. We will be publishing blog posts, both about the content and about the decisions we're making on what gets digitised. We will be producing online guides and research tools, aimed at both the specialist and the general user.
We think that we have come up with a model for the digitisation of newspapers, in particular the way in which we are working in partnership with Findmypast, which will be particularly productive. We certainly hope to build on it beyond the life of the project. We can't show you any newspapers digitised through Heritage Made Digital, or offer any free datasets, as yet. But we will do soon.
It's worth remembering that the British Library has 60 million newspapers, from 1619 to the present day. After a decade or more of intensive work, we have digitised just 5%. There is a long, long way to go.
11 January 2017
There are exciting changes happening in how we use newspapers to study the past. After decades in which the use of newspapers in research meant leafing through volumes or scrolling through microfilms, digitisation made millions of newspapers more readily searchable and far more widely available. But now that digitisation that taken us to the next stage in development, which is using the data generated by the digitisation process to look at history on a grand scale. We are moving into the era of big data newspaper studies.
From the University of Bristol study: People in history. (A)  famous personalities by occupation using all extracted entities associated with a Wikipedia entry; (B)  the probability that a given reference to a person is to a male or a female person
Big data newspaper studies have come about through a combination of large-scale digital resources and a growth in analysis tools. Most will be aware of OCR (optical character recognition), the mechanism by which archival texts can be converted into machine-readable texts by converting what a computer sees as an image (i.e. the arrangement of letters on a page) and matches these to letters that it knows. It is an imperfect science, because OCR can struggle to work with older forms of types and deteriorating page originals, but levels of accuracy continue to improve as new OCR software is developed, and the results are generally satisfactory - that is, most of the time a researcher will find what they are looking for, if it is there to be found.
But added to this are software tools that can extract further sense from the raw data set that generated by OCR. The field of what is called Natural Language Processing, by which computer come to understand human text and speech, includes the extraction of keywords, or named entities, and the matching of these to controlled lists of terms (such as DBpedia), further mapped to geographic areas and time periods, which enables researchers to undertake controlled, thematic analysis of large historical datasets. Our archive of words yields patterns of behaviour with much to tell about our past selves.
This is the theme of a major project undertaken by the Intelligent Systems Laboratory at the university of Bristol, led by Professor Nello Cristianini. As described in their paper 'Content analysis of 150 years of British periodicals', the project worked on a corpus of newspapers digitised from the British Library's collection by family history company Findmypast for the British Newspaper Archive website. The figures involved are huge. The project analysed 28.6 billion words from 35.9 million articles contained in 120 UK regional newspapers over the period 1800-1950, which they calculate forms 14% or all regional newspapers published in the UK over the period.
The project then used this study to explore changes in culture and society, determined by changes in the language. It looks at changes in values, political interests, the rise of 'Britishness' as a concept, the spread of technological innovations, the adoption of new communications technologies (the telegraph, telephone, radio, television etc), changing discussion of the economy, and social changes such as mentions of men and women, the growth in human interest news and the rising importance of popular culture. It is the stuff of multi-volume histories of the past, boiled down to eye-catching graphs.
This does not mean that we thrown away those multi-volume histories, however, The researchers are at pains to point out that such data analysis is an inexact science, with many caveats needed to explain how the entities have been arrived at and with what degree of caution they should be treated. The data derived from such tools can only work where it is supported by traditional studies, to gain the richer understanding of what happened. The machines may have taken the natural language of humans and converted it into data, but the results need to be converted back into human language to offer real understanding.
So it is that some of the results of the project yield results that may seem obvious. We could have guessed beforehand that the newspaper archive would show an increase in discussion of popular culture subjects, that politicians are more likely to achieve notoriety within their lifetimes than scientists, or that there was a rise in coverage of the Labour Party from the 1920s onwards. But the analyses reinforce through data what we have previously inferred through study, while discoveries such as the term 'British' overtaking the term 'English' at the end of the 19th century, or the decline in terms associated with ''Victorian values - such as 'duty', 'courage' and 'endurance' - call for new studies to explore these things further.
The project is at pains to point out the importance of using newspaper archives. Previously we have had big data analyses of millions of historical books, most familiar through the Google Ngram Viewer. This has caused controversy among some scholars, because of the unevenness of coverage of topics in books, and the limitations of merely counting words and making them searchable again. Opening up newspaper archives for comparable analysis widens the amount of content available, arguably with greater reliability overall, and now with tools to make analysis that much more scientific. The use of controlled terms will also enable the analysis across different datasets - so, books and newspapers, but also other news forms, as subtitle extraction and speech-to-text technologies now start to make our television and radio archives available for similar and shared analytical studies. Our big data is only going to get bigger.
There are limitations to this use of newspaper archives. The quality of OCR varies not only according to the original newspaper, but according to the microfilm where this has been used instead of print. Digitisation is quicker and cheaper this way than digitising from print, but older microfilm can be photographically poor, leading to inferior OCR (though there are promising tools appearing for improving poor OCR). The British Newspaper Archive is made up mostly of UK regional newspapers, because the main nationals have often been digitised by their current owners and are available separately. How different was the discourse in newspapers based in London from those around the rest of the country? That has to be the subject of another major study.
One of the better jokes from the Victorian Meme Machine project
The British Library has been engaged in its own big data analyses of newspaper archives. BL Labs is an initiative designed to support and inspire the public use of the British Library's digital collections and data in exciting and innovative ways. It has facilitated several studies of British historical topics through the digital newspaper archive. These include Bob Nicholson of Edge Hill University's study of jokes in Victorian newspapers, with the concept of the Victorian Meme Machine (automatically matching jokes to an archive of contemporary images); Katrina Navickas of the University of Hertfordshire's mapping of nineteenth century protest; and Hannah-Rose Murray of University of Nottingham's tracing of black abolitionists in 19th century Britain. A major user of our newspaper data is M.H. Beals of Loughborough University, who is researching how ideas travel across the historical news media, creating new insights through understanding newspaper archives as structured data.
Such projects are just the start. The availability of large-scale newspaper archives in digital form, and the data derived from such archives, enables us both to seek answers to traditional questions more quickly, and to start asking new kinds of questions. The latter is the great challenge that newspaper data offers. We need to come up with new questions, because the technology enables us to do so, and because it may question what we previously thought that we knew. As the data from their archives comes more readily available, and more easily usable by the non-data specialist, so we will find that we have only just started to read the newspapers. We are going to find that they have much more yet to tell us.
Links:
01 June 2016
It's time for another edition in our occasional series on news about news, the St Pancras Intelligencer. Here are some of the recent stories on where news and where it might be going which have caught our eye.
Google's Accelerated Mobile Pages Project
Death to the Mass - Jeff Jarvis writes on the death of the traditional idea of the mass media as delivering the same content to everyone. What replaces it will be tailored to the individual, who is now the king over everything:
What has died is the mass-media business model — injuring, perhaps mortally, a host of institutions it symbiotically supported: publishing, broadcasting, mass marketing, mass production, political parties, possibly even our notion of a nation. We are coming at last to the end of the Gutenberg Age.
All well and good, says Roy Greenslade, but how in this brave new world are we to save public interest journalism?
When it comes to social media, news consumers tend to stick with 1 source - Media plurality is all very good, but humans still tend to stick with the familiar. The Pew Research Center and Knight Foundation find that 64 percent of social media news consumers get their news on just one favorite site.
43 percent of social media users don't know where the stories they read originally appeared - Some disheartening news for all news brands, as Digiday reports that 43% of social media users are unaware of them.Why China fakes 488 million social media posts a year - Mind-boggling report from Mashable on how China's government fills its social media with positive social media comments to distract its citizens from bad or politically sensitive news.
Digital archives of British national newspapers - Our own guide to current UK national newspapers available digitally at the British Library (and those which can't be found digitally anywhere).
A neighbor is better than a newspaper - A rather heartening report from Solutions Journalism Network, showing how the oldest form of news distribution - word-of-mouth - operates in rural Western mountain communities in the USA.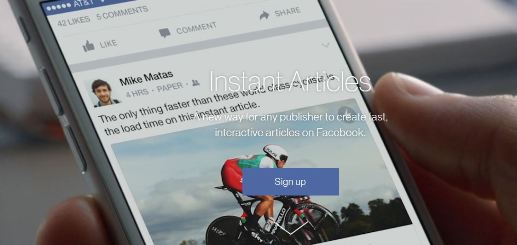 Facebook's Instant Articles
Facebook news selection is in hands of editors not algorithms, documents show - So many stories out there about how Facebook's algorithms are shaping the world's news. The Guardian reports on the humans behind the algorithms making selection decisions much like a traditional media organisation. Quartz has Facebook's news feed algorithm is so mysterious, users are developing "folk theories" about how it works; Will Cathcart at The Verge has a long talk with Facebook about its role in journalism; Fusion reminds us that the real 'news curators' at Facebook are the engineers who write its algorithms; while The Independent reports Facebook denies claims it suppressed conservative and controversial news on its 'Trending Topics' sidebar.
Facebook is the new paperboy - And there's more. Matt Carroll at Medium traces the history of news distribution from paperboys to platforms, and how this is changing how newsrooms work.
Social networks could do much more to protect eyewitnesses in breaking news - Josh Stearns at FirstDraftNews calls on Facebook, Twitter and Google to do more to help eyewitnesses supplying on-the-spot news at disasters to protect and understand their rights.
Beware the 'false consciousness' theory: newspapers won't decide this referendum - Charlie Beckett at LSE's Polis blog says that traditional newspapers no longer have the influence over something like the EU Referendum debate that campaigners imagine they have.
How the New York Times plans to conquer the world - Alex Spence at Politico reports on how the New York Times is eyeing Europe for new digital subscribers.
Suddenly, national newspapers are heading for that print cliff fall - The end has been nigh for a while now, but Roy Greenslade is now certain: newspapers "have no future".
A BBC for the future - And finally, among all the stories coming out the BBC White Paper - funding local journalists, cutting back on sections of its News website, no longer running local news index web pages, possibly merging the News and World channels - we were pleased to see this line lurking towards the back of the document: "There should be particular scope to do more to enable access to BBC historic news archive". Let's hope so.
14 April 2016
Denise Bates is a writer on social history whose latest book, Historical Research using British Newspapers, is a guide to using newspaper archives in research, particularly the British Newspaper Archive. In this guest blog post, she describes what led her to write about using digitised newspapers.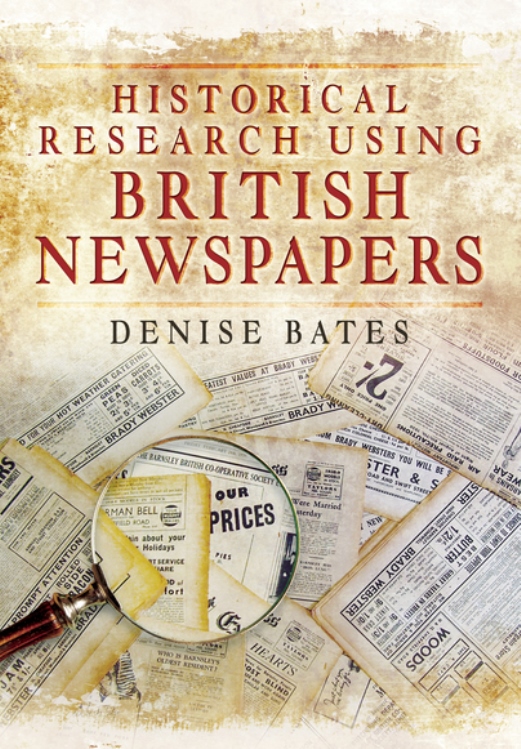 The inspiration for Historical Research Using British Newspapers was a very modern concept; the blog. I used old newspapers extensively whilst researching my first two books, Pit Lasses and Breach of Promise to Marry. The positive reaction to my blog for the British Newspaper Archive about the differences between national and local newspapers surprised me as I had not expected this to be new learning. After more investigation I realised that twenty-first century historians have an exciting new resource, digitised, on-line newspapers, but little information about using them effectively. The seeds of my next project were planted.
When I first started using old newspapers, like many researchers I was learning on the job and made mistakes along the way. These included not knowing which titles were the best ones to consult first and thus wasting time trying to understand a topic that was well-covered in a different publication. I also made unrealistic assumptions about how much time was needed to locate and study reports. I decided on a book which brought together the many issues that are relevant to users of old newspapers, including the history of the press, how to find good quality information, how to use it productively and the pitfalls to avoid.
Digitised newspapers have a growing fan-base. Their preserved pages contain a rich vein of forgotten material, allowing researchers to broaden their enquiries from the standard sources on many topics and to cite new examples, rather than recycling the same few. Newspapers sometimes offer an unorthodox view of the past, with content which challenges the version that has been handed down in exam syllabuses and popular histories alike. For topics that have not been studied or written about, newspapers are an accessible way of rediscovering aspects of the past that have been forgotten.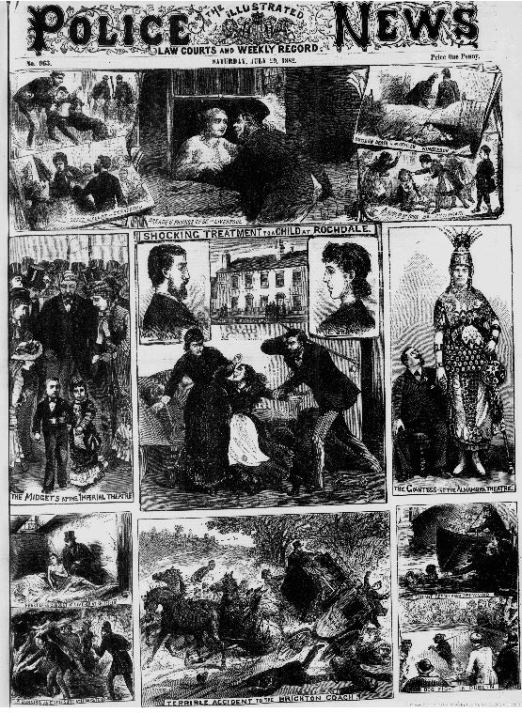 Illustrated Police News 29 July 1882. An artist's impression of a breach of promise case and a case of child cruelty.
Unanticipated discoveries have changed my understanding of the nineteenth century. When I used court reports to delve into the archaic world of the jilted women and men who sued a former fiancé for compensation, I found that no-win-no fee lawyers, who I had previously believed to be a product of the late twentieth century, ran flourishing practices as early as the 1820s. When I looked at several cases involving child cruelty or neglect in the 1890s, I entered a world of high-minded social workers who could not comprehend how the people they were trying to help had to live. Amongst some very serious and indisputable instances of ill-treatment, were several shocking but unwarranted accusations of laziness, selfishness and drunkenness made against caring parents whose wages were too low to feed and clothe their children properly, even though they had been instructed about cleanliness and nutrition. Suddenly I knew the roots of the fear that haunted working-class families as I grew up in the 1960s, that if you didn't do as 'they' said, 'they' might take your children away.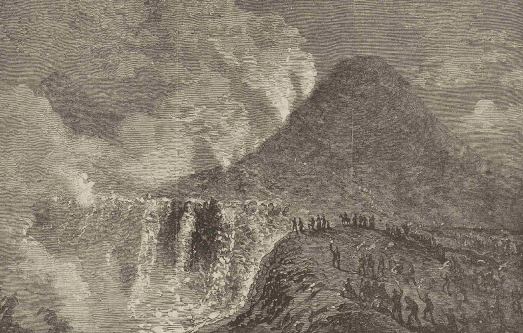 'Eruption of Mount Vesuvius', Penny Illustrated Paper, 17 October 1863. This scene would have been a revelation to most readers of the time.
Every type of material has its drawbacks and old newspapers are far from being the perfect resource. The number of pages that are already on-line can make them unwieldy to handle if a query produces a large number of matches. It is possible to become overwhelmed by detail and miss important information or insight. There are plenty of places in the news chain where error can creep into a report and sometimes they cover a topic in a very superficial way. Occasionally a researcher may strike lucky and quickly locate an editorial or journalist's investigation that provides a complete answer. More usually it will be necessary to find, collate and analyse a number of individual reports in order to uncover the full story or unlock relevant learning.
Almost all sources are affected by bias and newspapers are no exception. They have been subjected to censorship, may have printed propaganda or portrayed opinion as fact. These problems are not insurmountable, but users need to know how to recognise and manage them in order to avoid jumping to false conclusions.  
When newspapers were first published, they opened up a wider world to the literate people of the day. Reproduced digitally, they are now allowing twenty-first century researchers to immerse themselves in the past in a way that no other resource can and make new discoveries.
Denise Bates (www.denisebates.co.uk)
27 February 2015
Here's the latest edition of the St Pancras Intelligencer, our now monthly round-up of news about news. So here are the highlights from February 2015. It's been a full month, what with one thing and another - Peter Oborne quitting the Telegraph, NBC's Brian Williams exposed, the Future of the BBC report, 10 million digitised newspaper pages, plunging circulations, and 64 ways t0 make a news homepage. Plus newspapers as poetry. Read on...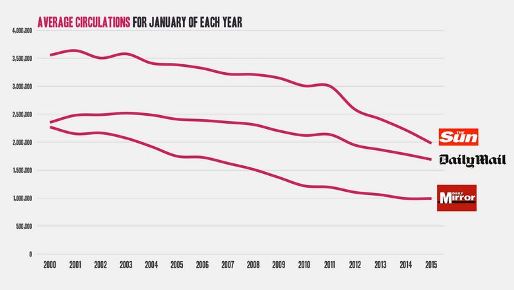 The UK's biggest newspapers are all dying: Graphic of the month from Dadaviz appears to say it all. As Roy Greenslade noted at The Guardian, regional newspaper titles are also suffering yet more substantial sales declines.
How the New York Times works: Terrific long article by Reeves Wiedeman at Popular Mechanics, with great illustrations, on how the New York Times gets published. Essential reading.
Why I have resigned from the Telegraph: Political commentator Peter Oborne quit the Daily Telegraph with this incendiary post from OpenDemocracy, in which he accuses the paper's owners, the Barclay Brothers, of suppressing reports about the HSBC scandal.
The Telegraph's promise to our readers: After Peter Oborne's explosive denunication of his former employers, the Telegraph came up with this much-commented-upon statement of principles.
Snapchat stories: Nieman Lab looks at how six news organisations are making use of the app whose messages disappear after your've read them. But, asks Mathew Ingram at Gigaom, are media companies building another house of cards on SnapChat?
Someone is handing out hand-drawn copies of The Guardian and no one knows why: Mysterious hand-drawn copies of The Guardian from four years ago were being handed out at London Bridge station. It turned out to be the work of artist Charlotte Mann.
Green Party's Natalie Bennett gives 'excruciating' radio interview: Natalie Bennett, leader of the Green Party, gave an agonisingly awkward radio interview for Nick Ferrari on LBC in which she struggled to answer basic questions about the party's economic policy.
NBC's Brian Williams recants Iraq story after soldiers protest: Scoop of the month came from American military paper Stars and Stripes, which revealed that NBC Nightly News anchor Brian Williams was not on board a helicopter hit and forced down by fire during the invasion of Iraq in 2003, as he had long claimed.
Brian Williams has gone, but false news is bigger business than ever: Emily Bell looks at the acceleration of untrue news stories in the web world, following the exposure of Brian Williams.
64 ways to think about a news homepage: Fantastic illustrated post from Melody Joy Kramer on different ways to present the news online - actual, or potential.
Cassetteboy remix the news: Irresistible mash-up of BBC news clips from the Cassetteboy remixing duo.
Jon Stewart to leave The Daily Show: Jon Stewart, host of Comedy Central's The Daily Show - an essential news source for many in America (and beyond) - is to step down.
Future of the BBC: The Culture, Media and Sport Committee's report Future of the BBC addresses the hot topic of the broadcaster's relationship with and effect upon regional newspapers, and comes up with these recommendations:
The BBC must not expect to receive others' news content without providing something in return. We are attracted by the idea of exchanges of content and information, where the BBC local websites link to the source of local material they have used, and in return the BBC allows others to use its content and embed BBC clips on their sites, where these would be of local interest, under a licence agreement. There need not be a financial transaction. However, we also see the case for the BBC outsourcing the supply of some local content on a commercial basis, where there is an ongoing requirement for such material, and it is a more cost-effective way of meeting this need. We recommend this be ensured by extending the BBC's independent production quota to cover local news.
Why is the BBC just so bad at TV news?: Meanwhile, a provocative opinion piece from Michael Church at The Independent, comparing the BBC News channel to Al Jazeera.
Fox News site embeds unedited Isis video showing brutal murder of Jordanian pilot: To show or not to show? Fox News chose to; The Guardian, reporting on this, and most other news sites, did not.
10 million newspaper pages are now fully searchable at the British Newspaper Archive: The British Newspaper Archive, which is digitising newspapers from the British Library's collection, has reached the magic milestone of 10 million digitised newspaper pages.
How about a search of only original news reporting on Google?: Hmm, interesting proposal from Jeff Jarvis, writing at Medium.
If UK newspapers wrote unhinged Twitter poetry: And finally, Journalism.co.uk offers us some poetic renditions of British newspapers, taken from their Twitter feeds, using the Poetweet site. Here's @MailOnline expressed in rondel form...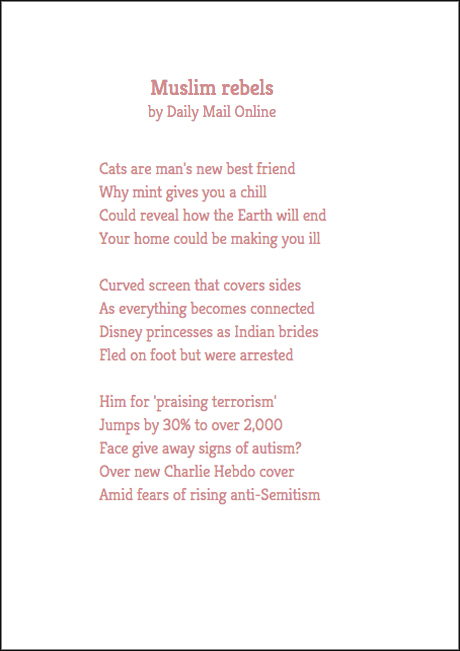 01 February 2015
Times are hard in the news industry, as all will know, and this applies to the news curator's blog as well. It just hasn't proved possible to keep up the weekly production of our St Pancras Intelligencer round-up of the week's news about news which ran for most of 2014. But we're unwilling to see a good title die, so the Intelligencer is making its tentative return as a monthly (or thereabouts). Here's hoping the strategy is a successful one - and let's kick things off again with the news about news in January.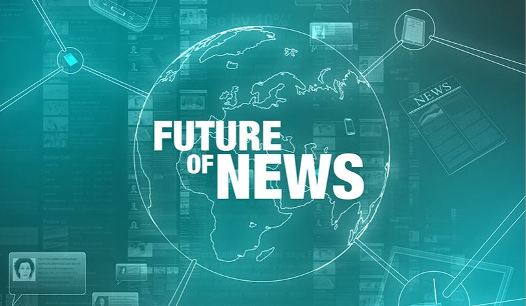 The Future of News -  There have been many reports on the future of news, and the latest comes from BBC head of news James Harding. He argues that
in the internet age, the BBC is more necessary and valuable than ever. The internet is not keeping everyone informed, nor will it: it is, in fact, magnifying problems of information inequality, misinformation, polarisation and disengagement. Our job is keeping everyone informed.
He says the BBC must increase both its local and global coverage and improve its digital services, and it's the increase in local coverage that has excited the most comment from the local newspaper world, which feels threatened by the BBC's reach at a time of shrinking newspaper titles and shrinking revenues.
Future of News: News v Noise - The key points from Harding's report have been published as an "immersive journey" on the BBC news website. 
Emily Bell's 2015 Hugh Cudlipp lecture - Also on the future of news and journalism was this lecture by Emily Bell, the director of Columbia University's Tow Centre for digital journalism, in which calls for social networks and journalists to work together.
We are seeing unimaginably large new entities, which get their size from publishing not just a selected number of stories but everything in the world. Social networks and search engines are the masters of this universe. As we see the disappearance of print as a significant medium, and the likely decline of broadcast television, the paths our stories and journalism must travel down to reach readers and viewers are being shaped by technologies beyond our control.
The answer, she argues, is for more journalists who a more technically proficient, and for social networks and search engines to hire more technologists who are understand the news.
Because at the moment we have a situation which is not working for either of us. Those of us engaged with what journalism is and will be, who have a direct and vested interest in the protection of free speech and standards for information have a lot to do, and we need to work together, because we are now part of one continuous global information loop.
Newspaper front pages around the world pay tribute to Charlie - The overpowering story of the month has been the murder by two Islamist gunmen of cartoonists and journalists working for French satirical magazine Charlie Hebdo. The aftermath included the 'survivors' issue' with its front cover cartoon of the Prophet Muhammad, which had a seven million print run (instead of the usual 60,000). Of the many debates triggered by the calamitious events, some of the most interesting have been on the role of cartoonists. George Brock at The Conversation wrote 'In Praise of the Cartoonist - solitary, studios and searing.' Peter Preston wrote sadly at The Guardian that 'Alas for cartoonists, pen and ink don't wash on the web' while Ricardo Bilton at Digiday argued quite the opposite, reporting that 'Digital publishers turn to cartoons to cover the news'.
'Muslim-controlled' UK city claim mocked by #FoxNewsFacts hashtag - Much joy was brought by the Twitter hashtag #FoxNewsFacts following Fox News terrorism expert Steve Emerson's bold statement that there were no-go zones in Europe where "non-Muslims just simply don't go", among them Birmingham. Tweets along the lines of "Mecca Bingo, probable proof of the Islamic domination of Birmingham" and "Spaghetti Junction was specifically designed to make sure all roads lead to Mecca" brought some gaiety to dark times. The Poke gathered a selection of the best of them.
Watch out for @Bellingcat - An interview on Columbia Journalism Review with British blogger Eliot Higgins (previously known as Brown Moses), whose citizen investigative journalism website Bellingcat feature closely-analysed evidence from social media, YouTube and data sources of stories such as the MH17 crash.
Timeline launches news app to give you the context behind the day's headlines - Another day, another news aggregator app, but Timeline wants to bring you the historical context behind the headlines.
Vice News debuts 'virtual reality news broadcast' of US Millions March - Online news broadcaster Vice News demonstrated a possible advance in news broadcasting when it teamed up with digital artist Chris Milk and filmmaker Spike Jonze for a "virtual reality news broadcast" filmed at the Millions March protest rally at the death of Eric Garner in New York. The 360-degree view film followed Vice News correspondent Alice Speri through the march in December. It's available via the VRSE app for iPhone and Android devices.
Introducing Discover - Snapchat, the service that let's you send messages that get deleted after they've been read, has launched Discover, an app promises "a new way to explore Stories from different editorial teams". According to Nieman Lab, Snapchat's new Discover feature could be a significant moment in the evolution of mobile news.

The British Library's newspaper collection as it was little more than a year ago (in Colindale) and as it is now (in Boston Spa)
Into the void - The British Library officially opened the National Newspaper Building, its new home for the UK's newspaper archives at Boston Spa in Yorkshire. Our blog post takes a look inside the building's storage void and traces the journey from Colindale to Boston Spa for the 60 million volumes held in the nation's newspaper archive.
9.5 million newspaper pages now fully searchable on @BNArchive - Talking of which, the British Newspaper Archive is close to the ten million milestone of digitising historic newspaper pages from the British Library. Just another 440 million to go...
After 44 years The Sun stops publishing topless model pics on page three - Well, so said Press Gazette and many others, including The Sun's sister paper The Times, which broke the news, and there was much debate as to whether changing taste, pressure from lobbyists, or financial arguments had forced the change. Three days later, Page 3 returned.
Google is now a more trusted source of news than the websites it aggregates - Quartz reports that online search engines have overtaken traditional media as the most trusted source for general news and information.
The Newsroom blog recent posts
Tweets by @BL_newsroom
Other British Library blogs