26 September 2014
Welcome to the latest edition of the St Pancras Intelligencer, our weekly round-up of news about news - stories about news production, publications, apps, digitised resources, events and what is happening with the newspaper collection (and other news collections) at the British Library.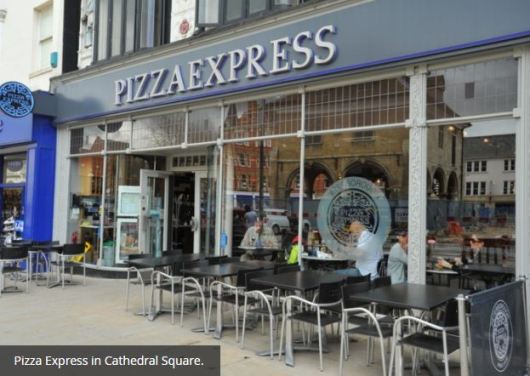 Restaurant review: My first reaction was 'wow': The most heartening news story of the week has been the unpretentious review by student Holly Aston of her local Pizza Express for the Peterborough Telegraph. It rapidly went viral, not because people were laughing at it but because they recognised its charm. She has now been offered work experience by the Daily Mirror.
News from the community: The Newsroom blog looks at hyperlocal news websites, seeing parallels in their short history with the history of early newspapers, and announces plans for archiving them by the British Library.
Journalists are becoming propaganda – and we must do more to protect them: In the wake of British photojournalist John Cantlie appearing in an Islamic State video and the attacks on BBC staff in Russia, Hannah Storm considers the current dangers faced by journalists worldwide.
Comic, Curious and Quirky: The British Library has just published Comic, Curious and Quirky News Stories from Centuries Past, by Rona Levin, a collection of bizarre and humorous stories taken from British newspapers from the 1700s to the 1900s.
Tool called Dataminr hunts for news in the din of Twitter: The New York Times looks at Dataminr, which analyses Twitter postings for patterns that indicate breaking news stories.
Trove Traces: Trove Traces brings together some of the thousands of webpages that include links to articles in the National Library of Australia's Trove database (including its newspaper archive). A marvellous way of showing how a digital resource gives birth to so much scholarship and sharing of information.
News for the Minecraft generation: American media company Gannett, in partnership with the Des Moines Register, is experimenting with turning news stories into virtual reality experiences, using the Oculus Rift headset. First up is a tour of an Iowa farm rather than anything too contentiously dramatic or controversial.
Why do the best jobs go to men?: Eleanor Mills at British Journalism Review calls for greater opportunities to be given to women in newspapers (the last woman to edit a daily broadsheet was Rosie Boycott at The Independent from January to April 1998).
How wearables are already delivering the news: Journalism.co.uk on how media outlets are experimenting with wearable devies such as Samsung Gear S, Google Glass and smart watches.
Can Longform.org become a Netflix for journalism?: Chris Dannen at Fast Labs looks at the increasingly popular Longform website and app which curates non-fiction articles from across the Web.
Trinity Mirror agrees to pay compensation to ten people over phone-hacking at national titles: It never was going to be just the News of the World...
'F*** it, I quit': Charlo Greene, a reporter for Anchorage's KTVA, dramatically quit live on air (to the delight of the online world) following an item on marijuana saying that she was leaving to focus on marijuana legalisation in Alaska. She explains why to Huffington Post (which has the clip).
19 September 2014
Your blogger has been away on his holidays, now returned refreshed, so this edition of the St Pancras Intelligencer is a leisurely look back at some of the news items about news that caught our eye over the past three weeks.
Newspaper front pages show a divided Scotland: Mashable collects the memorable newspaper front pages from Thursday 18 September 2014, the day of the Scottish independence referendum.
Yes comes out on top amid more than 7 million tweets on #indyref, Twitter reveals: And demonstrating the limited value of using Twitter as a gauge of overall public opinion, The Drum reveals that pro-Scottish Independence came out on top according to social media.
Source confidentiality is 'in peril' and needs 'urgent action' to combat state spying: Alan Rusbridger, editor of The Guardian, came to the British Library and spoke on the urgent need to protect journalists' sources:
This whole thing that's supposedly sacred to journalists about confidentiality of sources is in peril. And that requires urgent action by journalists to make sure they understand the technologies that will enable them to communicate.
Press Gazette reports.
Accuracy, independence and impartiality: A Reuters Institute for the Study of Journalism report on how editorial standards are maintained in a digital age, focussing on three 'legacy organisations' (the Guardian, the New York Times, and the BBC) and three digital outlets (Quartz, BuzzFeed, and Vice News). 
Designer or journalist: Who shapes the news you read in your favorite apps?: Really interesting piece from Nieman Journalism Lab on who has influence over how news apps look.
Can news literacy grow up?: Thoughts from Linday Beyerstein at Columbia Journalism Review on the "critical-thinking skills necessary to discern what is trustworthy in this churning informational stew".
Here comes the papers: After a year, while we closed down our former newspaper library at colindale and began populating the new store at Boston Spa, the British Library is ready to make print newspapers available again for researchers. Some will be available from end of September; the remainder in November. Our blog post has the details.
Yep, BuzzFeed is building a games team: BuzzFeed is getting into games development, as Techcrunch reports.
How robots consumed journalism: An intriguing short history of the involvement of robots in news production, starting in the 1770s with Swiss watchmaker Pierre Jaquet-Droz who built "The Writer," a 6,000-part automated doll that could be mechanically programmed to write with a quill. And for robots writing the news now (they're growing in number), there's this sobering Guardian piece: The journalists who never sleep (and one of the programme covered is called Quill).
The newsonomics of the Washington Post and New York Times network wars: Ken Doctor at Nieman Journalism Lab reviews the competition between the two titles through digital networks and niche print produts.
Sir Alan Moses says IPSO is not Leveson-compliant but insists that it will be independent: The Press Complaint Commission closed on 8 September, to be replaced with the (ndependent Press Standards Organisation (IPSO). The head of the new regulator tells Press Gazette that it will live up to the first word in its name.
NewsCorp: Google is a 'platform for piracy': NewsCorp has written to the European Commission to complain that Google's huge scale puts newspapers and news sites at a disadvantage.
The death of the political interview: Newsnight editor Ian Katz writes for the Financial Times on how the political interview has gone wrong and what might be done to change things:
The dizzying decline of Britain's local newspapers: do you want the bad news, or the good news?: Ian Burrell at The Independent says print circulation figures for regional newspapers suggest they are facing imminent extinction, but sees some reasons for optimism in the rise on online audiences and associated revenues.
How to download bulk newspaper articles from Papers Past: One for the techies out there - software developer Conal Tuohy shows how to extra bulk data for the excellent Papers Past site of New Zealand historical newspapers, and to apply data mining tools to uncover patterns in the articles.
Do people remember news better if they read it in print?: Thought-provoking piece on news consumption, from The Atlantic.
Guardian building Guardian Space at King's Cross: The Guardian is renovating a 30,000 square foot space - Guardian Space - to host live activities at King's Cross. So, just around the corner for the British Library and its Newsroom. Hello there.
22 August 2014
Welcome to the latest edition of the St Pancras Intelligencer, our weekly round-up of news about news - stories about news production, publications, apps, digitised resources, events and what is happening with the newspaper collection (and other news collections) at the British Library.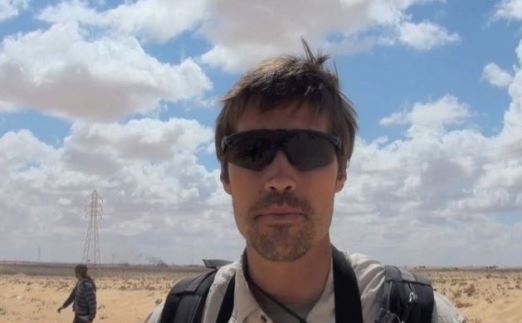 James Foley, via http://www.globalpost.com
Here's some of James Foley's finest reporting for GlobalPost: American journalist James Foley was murdered in Syria in an act that has revolted the world. The American online news site for which he did most of his work, GlobalPost, has published this tribute along with examples of some of his work.
View of #Ferguson Thrust Michael Brown Shooting to National Attention: David Carr at the New York Times looks at how the story of the shooting of Michael Brown spread through Twitter to national consciousness.
BBC's long struggle to present the facts without fear or favour: An excellent, thought-provoking historical overview of the BBC's striving to remain independent and impartial as a news provider, part of a nine-part series by Charlotte Higgins, 'The BBC Report', for The Guardian.
In depth: The 64 UK journalists arrested and/or charged following the News of the World hacking scandal: An astonishing line-up provided by Press Gazette.
Last call: Clay Shirky writes the obituary of the printed newspaper, and what it means for journalism, for Medium.
Contrary to the contrived ignorance of media reporters, the future of the daily newspaper is one of the few certainties in the current landscape: Most of them are going away, in this decade. (If you work at a paper and you don't know what's happened to your own circulation or revenue in the last few years, now might be a good time to ask.) We're late enough in the process that we can even predict the likely circumstance of its demise.
Bulgarians and Romanians in the British National Press: The Migration Observatory has produced a report on how British newspaper reported Bulgarians and Romanians leading up to the lifting of temporary restrictions on the right to work in the UK in January 2014.
Over 4,000 BuzzFeed posts have completely disappears: Gawker reports with alarm that BuzzFeed has deleted many post from its site. In an interview with Slate, BuzzFeed boss Jonah Peretti explains why (they were "technically broken, not sourced to our current standards, not worth improving or saving because the content isn't very good") and says it's because they were originally a tech company not a journalistic one, though they are a journalistic one now.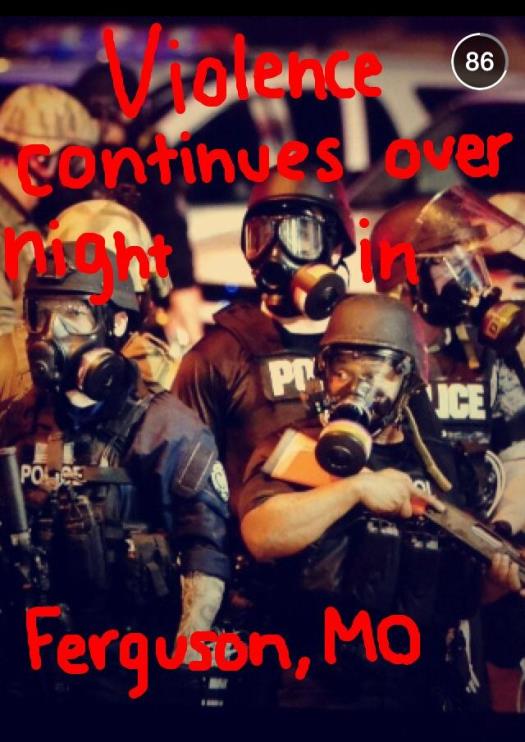 Snapnews
The weird new future of news: New York-based discussion site The Awl reports that NowThisNews is looking to place its fleeting news reports to the apps of others. It reproduces some alarming examples of what a 90-second news briefing from NowThis News on Snapchat, the messaging service which deletes messages once they have been read, looks like. On the same subject, the Wall Street Journal reports News and ads to debut on Snapchat: 
The product would let users read daily editions of publications as well as watch video clips of TV shows or movies by holding down a finger on the screen, like they do with photos and other messages on the app before disappearing.
Mathew Ingram at Gigaom reviews this trend towards publishing on apps rather than a brand's own website, arguing that News needs to go where the people are, not the other way around.
The future of mobile apps for news: More on the mobile future for news in this useful summary of the technical issues by Frederic Filloux at Monday Note.
Teenagers and the news game: The BBC's Rory Cellan-Jones looks at how teenagers get their news and the challenge this presents for journalists.
Using Oculus Rift to build immersive news experiences: Wired reports on Nonny de la Peña from USC School of Cinematic Arts, who is creating immersive journalism experience using gaming platforms and virtual reality.
The Illustrated First World War: Illustrated London News Ltd has launched a handsomely-designed website featuring 1914-1918 archive material from the Illustrated London News, with other titles in its collection (such as The Graphic, The Sketch and The Sphere) in due course - all free, thanks to a £96K Heritage Lottery Fund grant.
The Guardian view of the Cliff Richard search: The controversial reporting by the BBC of a search of Cliff Richard's house is viewed by The Guardian as something that could could reopen issues about the police and the press that troubled Lord Justice Leveson.
Google removes 12 BBC News links in 'right to be forgotten: Fascinatingly this includes a 2009 item on the merits of hummus.
The Newsroom blog recent posts
Tweets by @BL_newsroom
Other British Library blogs