Was 'water rat' the new black in 1697?
This article about late seventeenth century silks adds another dimension to the British Library's Spring Festival celebrating fashion, design and film.
The English East India Company had a profound influence on fashion, soft furnishings and British life in general through its sales of textiles and other commodities at its headquarters in London. Its first cargoes of cloth from India came to England in the early seventeenth century and quickly proved a hit with customers. The fabulous range of fabrics from Gujarat, Coromandel, and later Bengal included fine muslins, silks and cottons, printed and painted chintz, plain cloths, stripes, ginghams and embroidered materials. The Indian producers excelled at dyeing cloth and creating beautiful designs and combinations of colours.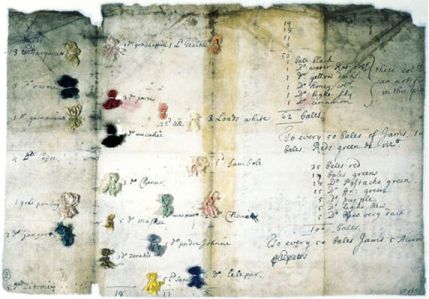 Entry for 3 August 1697, Persia and Persian Gulf Factory Records, 1602-1712 IOR/G/29/1


India was not the only source of fine fabrics. In 1697, these silk samples were sent from the Company's factory, or base, in the Persian Gulf so that the Company would know what was available and could consider what would be most suitable for its customers. The Company could then send its overseas agents detailed instructions about its requirements. I find documents such as this intriguing because they show the continuity in people's everyday preoccupations. Many of these descriptions of colour, such as 'pistachio' or 'light sky' would not look out of place in a modern mail order or online catalogue. We would however be surprised to see one described as 'water rat'. This appears at the top right hand corner of the document, and presupposes a familiarity with rats or the now-threatened water vole. Has anyone else come across unusual or amusing descriptions of colour that give insights into ordinary life?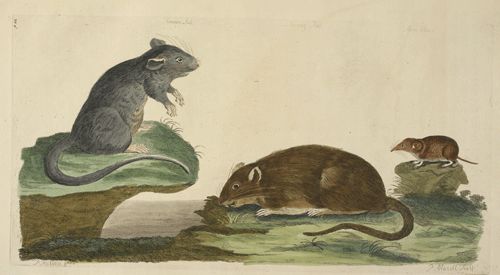 From Thomas Pennant The British Zoology (London, 1766)
© British Library Board Images Online

As well as holding the archives of the East India Company, an extraordinary commercial venture of the past, the British Library supports modern entrepreneurs through its Business and IP Centre.
Penny Brook
Lead Curator, India Office Records


Further reading
Anthony Farrington Trading Places, The East India Company and Asia 1600-1834 (The British Library, 2002)
Persia and Persian Gulf Factory Records IOR/G/29/1 f.233
See Explore the British Library for catalogues of printed materials
See Search our Catalogues Archives and Manuscripts for archival materials