Archives and gunpowder
Today is International Archives Day.

Image from International Council on Archives

To mark this, we have a story about the Duke of Wellington and some archives in London.
In 1832 the Commissioners on the Public Records of the Kingdom made a visit to the Tower of London.  After inspecting the records stored in the Wakefield and White Towers they noted that there was a store of gunpowder in the magazine beneath the White Tower. Charles Purton Cooper, Secretary to the Commissioners, wrote about this to the Duke of Wellington, who was Governor of the Tower. The Duke replied 'that the care of the Gunpowder in the Tower of London is under the exclusive direction of the Master-General of the Ordnance' and suggested that 'if the Commissioners upon the Public Records should think that the Gunpowder is exposed to any danger, they should apply to that office'.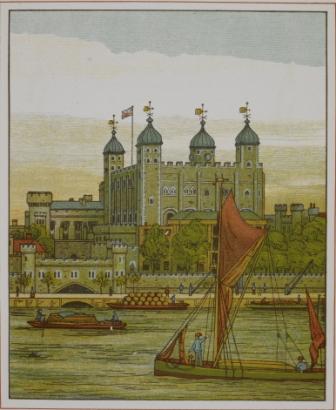 Tower of London - From  London Town by Felix Leigh (1883)  Images Online 


The Duke's facetious remark did not have the effect of spurring the Commissioners to move the records to a safer place as soon as possible. Cooper entered into correspondence with the Ordnance Board asking for the gunpowder to be removed from the White Tower. In reply he received 'a very elaborate letter' suggesting that the records should be removed rather than the ammunition. 

The story was later recounted in the press.  Newspaper articles noted the Duke's 'tender care' for the gunpowder and remarked that he 'displayed more of a soldier than an archivist'. But the moral of this story on International Archives Day must surely be:
Gunpowder + Archives = Bad Idea.


Margaret Makepeace  Lead Curator, East India Company Records

Further reading  -

More on International Archives Day 2013 .

Proceedings of His Majesty's Commissioners on the Public Records of the Kingdom, June 1832-August 1833 (London, 1833).

British Newspaper Archive Morning Post 30 September 1840; The Examiner 6 November 1841.