Plague, Snakes and Fishes
This rather unappealing trio of topics are central themes in the published works of Patrick Russell, who spent most of the 1780s in southern India under the auspices of the East India Company.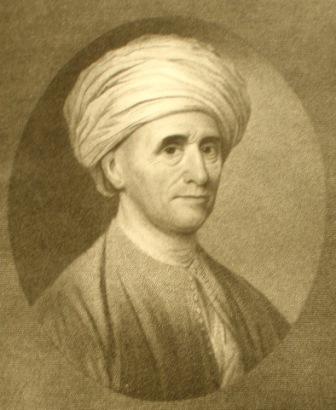 Patrick Russell from An Account of Indian serpents (X360) 

Born in Edinburgh in 1727, he studied medicine at King's College in Aberdeen before following one of his brothers to Aleppo in Syria, becoming physician at the factory of the English Levant Company in 1753. Undaunted by epidemics of plague which ravaged the city during the early 1760s, he stayed in the Middle East for more than twenty years before returning to Britain, settling in London and gaining election as a Fellow of the Royal Society in 1777.

It seems, however, that the lure of the East proved too strong and in 1781, in the footsteps of another brother, he travelled out to India. In November 1785 he was appointed Surgeon in the Madras Army. This position allowed him to indulge his wide interests in natural history (as, in fact, his predecessor had done, the Dane Johan Gerhard Koenig), and shortly before his return to London in January 1789 he left the collection of zoological and botanical specimens he had amassed with the Company's museum.

Between then and his death in 1805 he wrote, edited and published a number of works on scientific subjects. Utilizing his experiences and memories of Aleppo, in 1791 he brought out a two-volume A Treatise of the Plague (reference W 2799). Four years later he wrote the preface to the first volume of William Roxburgh's Plants of the coast of Coromandel (i.e. south east India – X 606). In 1796 he published the first of what were to be four volumes entitled An Account of Indian serpents collected on the coast of Coromandel  (X 360) – one of the earliest works in Europe about Indian snakes - and this was followed in 1803 by another two-volume opus, his Description and figures of two hundred fishes collected at Vizagapatam (X 1000). Collaborators ensured that his work on snakes was completed in 1809.  

These works contain many fascinating illustrations, a small selection of which are reproduced here.
Hedley Sutton
Asian & African Studies Reference Team Leader