A wartime Christmas party
In 1943 it was decided to hold a Christmas party in London for the evacuated children of British prisoners of war in Malaya.  It was funded by the officers and men of HMS Malaya and held in the Royal Empire Society's Hall in Northumberland Avenue off Whitehall on the afternoon of 4 January 1944.  Nearly 200 children aged between four and sixteen attended, including six sons and daughters of the ship's crew who lived in London. The crew members' children wore tickets bearing the name HMS Malaya so they were easily distinguishable.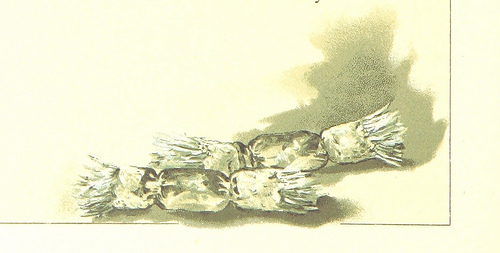 From Lizzie Lawson and Robert Ellice Mack, Old Father Christmas. Picture-Book (1888) British Library flickr 

The party was deemed a great success. It started with cine films of Mickey Mouse, Donald Duck and Ferdinand the Bull.  Music was provided by Mr E J Smith's Orchestra. After a very good tea, the children were entertained by conjuror Col Ling Soo with a performance of Chinese magic.
Col Ling Soo was the alter ego of Herbert J Collings (1881-1958). He told the party organisers that his fee for performing would be five guineas and no lower as he was sure of several other enquiries about bookings.  Collings was well-known, a founder member of the Magic Circle who was President for two terms.  He served in World War One as a soldier in the Artists Rifles Officer Training Unit.   The Artists Rifles gave a 'splendid' fundraising concert in Chelmsford in May 1917 and Corporal Collings contributed his 'Merriemysticisms'.   Collings appeared before the King and Queen on more than one occasion and newspaper advertisements for his shows refer to a demonstration of Chinese magic given by royal command at Windsor Castle.
At the end of the party Father Christmas appeared and each child was given a present from under a beautifully decorated tree.  A message of thanks was drafted for HMS Malaya:
'The children of Malaya send their greetings to the battleship.  They wish the officers and men of H.M.S. Malaya could be with them this afternoon.  Everyone is enjoying the party and we, one and all, send our heartiest thanks for this splendid entertainment'.
The celebration ended with three rousing cheers for HMS Malaya.
Margaret Makepeace
India Office Records

Further reading:
India Office Private Papers: MSS Eur F168/53
British Newspaper Archive for Herbert Collings/Col Ling Soo