A cartographic life unknown and untold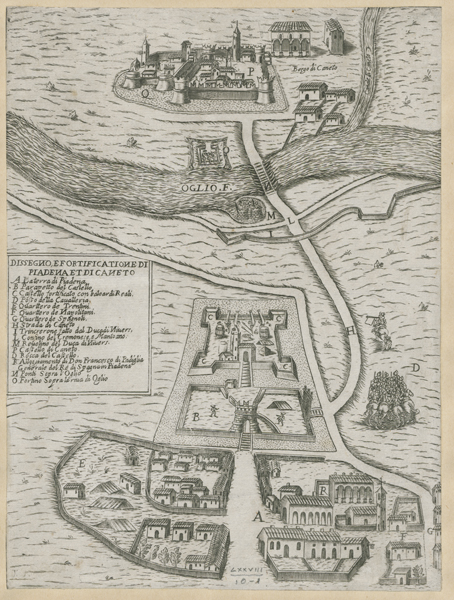 DISSEGNO E FORTIFICATIONE DI PIADENA E DI CANETO.  [Maps K.Top.78.10.1.]
This map really presents the case for an unknown, and certainly untold, life; its maker, or rather cartographer, remains anonymous and no other institutional examples of the map have been traced to date.
Titled "DISSEGNO E FORTIFICATIONE DI PIADENA E DI CANETO" the map forms part of the King's Topographical Collection. The collection, formerly belonging to George III, was donated to the British Museum by George IV and is now held by the British Library. It comprises some 40,000 maps, prints and drawings of all areas of the world. The collection is currently being digitised and re-catalogued, improving records that often date from 1829 and show only brief titles concerned solely with the geographical location depicted and not with those involved in an item's creation, its physical attributes or its context.
The map shows Piadena and Canneto sull'Oglio in Italy.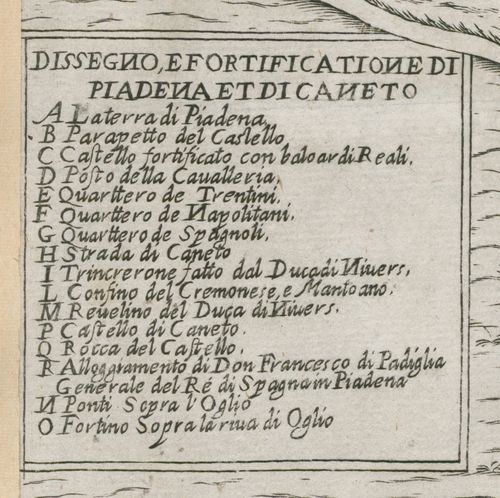 With a title and key in Italian, as well as the Italian subject matter, then Italy is a likely place of publication. Reference to the Duke of Nevers in the key, as well as to the quarters of Spanish and other troops, suggests a date of publication for the map during or shortly after the War of the Mantuan Succession (1628-1631). Charles Gonzaga, Duke of Nevers and Duke of Mantua, as he would become, was successful in his claim to the Duchy of Mantua.
The map's existence within the K.Top in a printed and published state, and not just as a manuscript, suggests that public interest in the War had warranted the map's publication. However, that interest may have been relatively short-lived; if this K.Top example is the single exemplar then the numbers published are likely to have been relatively small. Thus, the map's survival illustrates the importance of K.Top as a repository for such ephemeral, but extremely scarce, material .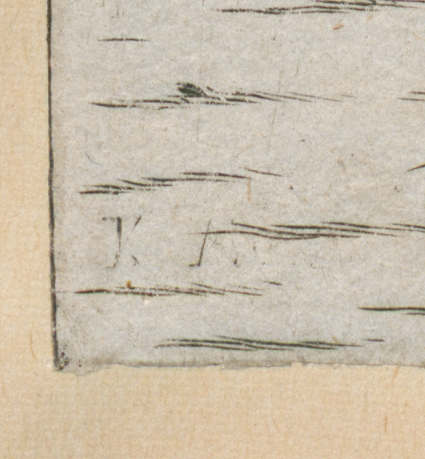 The engraving shows traces of a pair of initials at lower left, perhaps "K. K.".  If these initials do indeed suggest the identity of a person involved in the map's creation, then that creator remains enigmatic.
Kate Marshall, Map Cataloguer Kings Topographical Collection.