Happy Birthday to John Milton!
The great poet, scholar and controversial pamphleteer John Milton was born #onthisday in 1608.
One of the treasures of the British Library's Milton holdings is the Bridgewater Manuscript of Comus (Loan MS 76 ), on long term loan from a private collection. Comus is a masque, with music by Henry Lawes, first performed at Ludlow Castle on 29 September 1634 before John Egerton, first Earl of Bridgewater, to celebrate his inauguration as Lord President of Wales. The Library also holds an autograph manuscript of Lawes's music (Add MS 53723 ), which includes settings for five songs from Comus.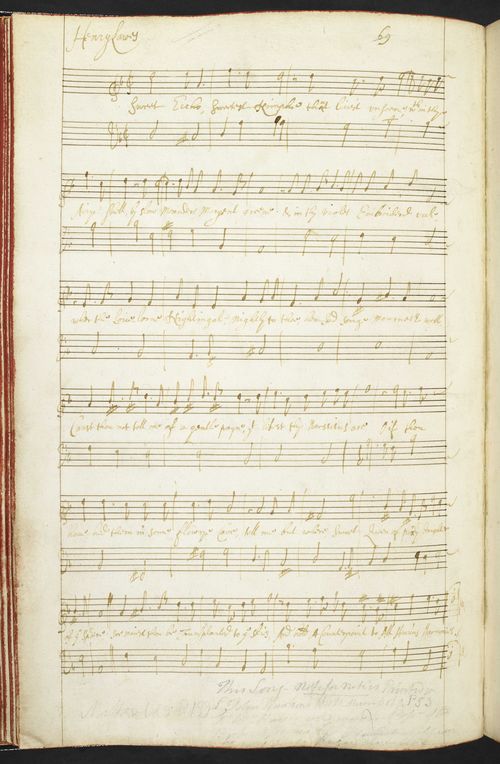 Add MS 53723, Henry Lawes, f.37v 'Comus' 

The masque is both a warning against licentiousness and a celebration of chastity, thought by some scholars to have been intended to distance the Egerton family from the Castlehaven scandal, in which the Countess of Bridgewater's brother-in-law was executed for sexual crimes in 1631, or to emphasize a message of chastity in light of the Countesses fears that in 1632 a male servant had bewitched her youngest daughter, Alice. At the first performance of the masque, the roles of the Lady and her brothers were played by three of the Egerton children: Alice (15), John (11) and Thomas (9).
In the masque, the Lady, alone in the woods, is tricked and kidnapped by Comus, the son of Bacchus and Circe. The Lady, magically bound, tries to resist Comus's attempts to seduce her into intemperance by making her drink a potion. She is rescued by her two brothers and the Attendant Spirit of the wood, who rush Comus's palace and smash the glass to the floor. They summon Sabrina, a goddess of chastity, who lifts the binding spell from the Lady. Order is restored and the scene changes to Ludlow, where there are country dances and the children are presented to their parents with words of praise for 'their faith, their patience, and their truth' and their triumph over 'sensual folly, and intemperance'.
There are five early versions of the text of Comus or A Maske Presented at Ludlow Castle: the Bridgewater MS, the Trinity MS (an autograph manuscript with many revisions, thought to have been Milton's working copy), and print versions published by Lawes in 1637, and Milton in 1645 and 1673. The Bridgewater MS was previously believed to have been an acting copy for the performance at Ludlow. It is now thought to have been a presentation copy for the Egerton family, with its variants possibly recording adaptations of the text for the first performance. Among its variants, the Bridgewater MS omits several key speeches, among them Comus's famous carpe diem speech, 'List Lady be not coy […] you are but young yet', which criticizes virginity and sexualises the Lady; and the passage where the Lady is thronged by memories of fantasies of 'calling shapes, and beckoning shadows dire, / And airy tongues, that syllable men's names'. Perhaps the text was edited to be sensitive to the family scandal, and indeed to a 15 year old girl performing before her parents.
There are numerous other noteworthy items in the Library's extensive Milton collection. Our printed copies of Paradise Lost include two first issues of the first edition of 1667 (C.14.a.9. and Ashley 1183); two issues of Jacob Tonson's fourth edition of 1688 – the lavish, illustrated folio that helped secure Milton's place in the canon (1486.m.4. and 643.m.10.(1.) ); a 1751 copy with manuscript notes by Charles Lamb (C.61.a.5.); first editions of the poem as illustrated by John Martin (1827, 643.m.18,19.) and Gustav Doré (1866, 1871.f.14.); and translations of the poem into numerous languages, the earliest being a 1682 German translation by E G Von Berge (11626.b.31.).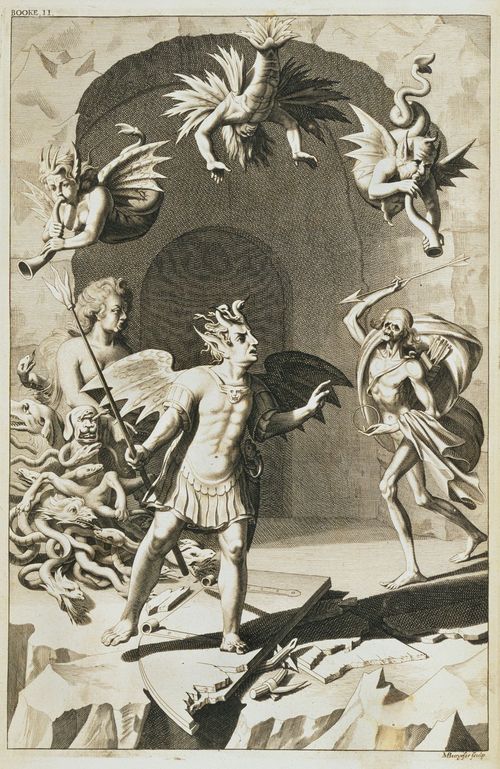 Plate from Jacob Tonson's fourth edition of Milton's Pardise Lost, 1788. British Library 643.m.10.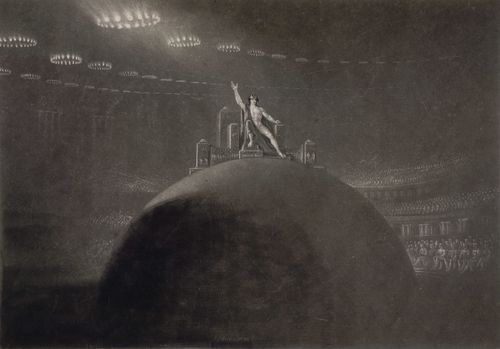 'Satan on his Throne' by John Martin,from The Paradise Lost of John Milton with illustrations designed and engraved by John Martin, 1827, 643.m.18.

We also have several copies of the 1645 Poems  and first editions of his poetry, including a copy of Justa Edouardo King naufrago (1638) – the collection in which 'Lycidas' first appeared – containing manuscript corrections to Milton's poem, possibly in his own hand (C.21.c.42.).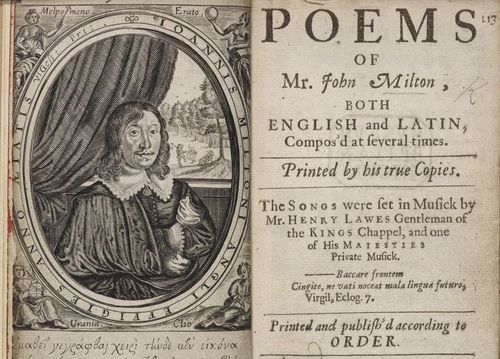 Frontispiece and title page from Poems by John Milton, 1645, E.1126.

The Library has many first editions of Milton's extensive prose works, including five pamphlets – Of Reformation (1641, E.208.(3.)), The Reason of Church-Government (1641, E.137.(9.)), An Apology against a Pamphlet (1642, E.147.(22.)), Areopagitica (1644, C.55.c.22.(9.)) and Pro populo anglicano defensio (1651, C.114.b.37.))  – bearing the inscription 'Ex dono Authoris' (from the gift of the author) on the title page, and with corrections to Areopagitica and Of Reformation in a contemporary hand.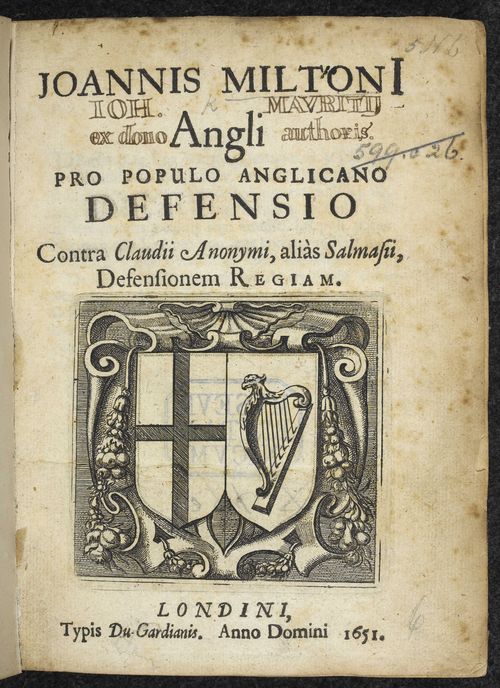 Title page from Pro populo anglicano defensio, 1651, C.114.b.37.).

The Library also has two non-Miltonic works owned and annotated by the poet: a Greek text, Ἀρατου Σολεως Φαινομενα και Διοσημεια (1559, C.60.l.7. ), and a 1612 King James's Bible (Add MS 32310) in which Milton recorded the births and deaths of family members.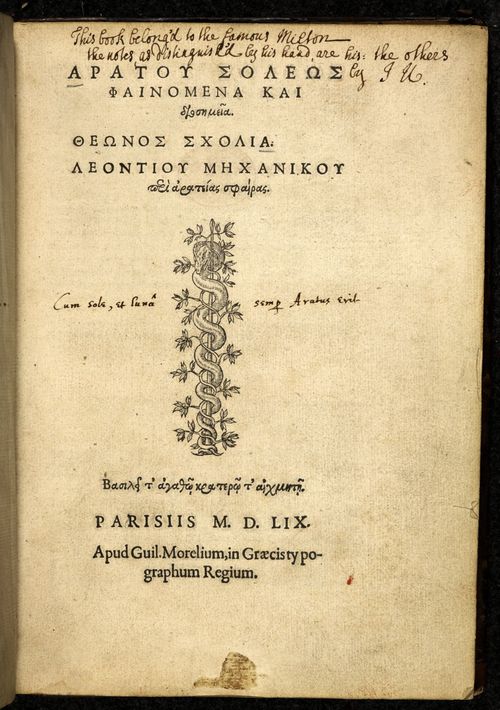 Title page from Ἀρατου Σολεως Φαινομενα και Διοσημεια, 1559, C.60.l.7. 

As well as the Bridgewater MS, the Library's Archive and Manuscript collection also boasts the original agreement between John Milton and the printer Samuel Symmons for the sale of Paradise Lost, dated 27 April 1667, with the signature and seal of the Poet (Add MS 18861); and one of his commonplace books, containing extensive notes on divorce (a subject Milton controversially published in favour of), as well as notes on ethics, economics, politics and literature (Add MS 36354) .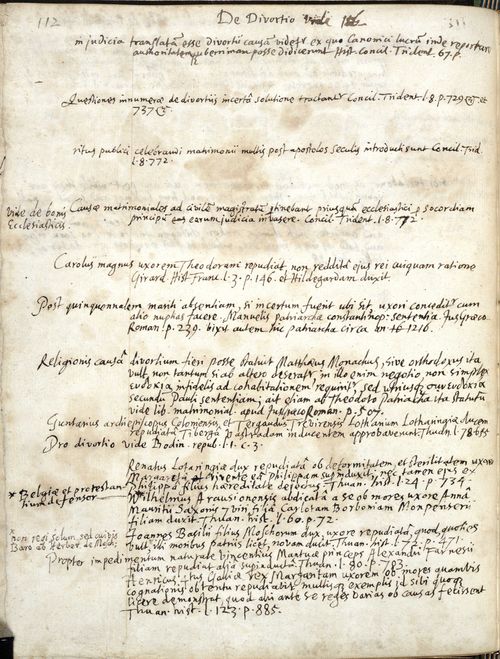 Page from John Milton's Commonplace Book, Add MS 36354 55v. 

Dr Puck Fletcher, Web Content Developer - Shakespeare Discovering Literature.