Advent Calendar: December 10th
Website established in 2003 'to provide a humanitarian perspective on the looming conflict in Iraq'.
Archived on: December 10th 2004
Still available on live web? Partially.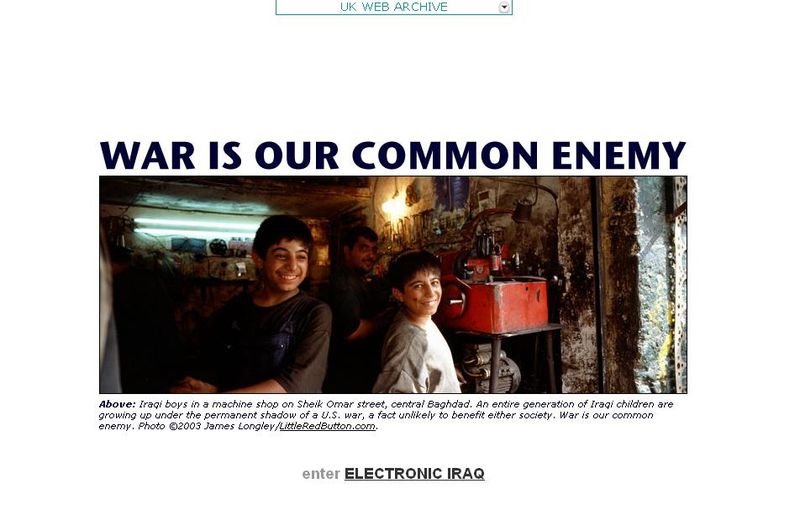 Archived by: The British Library
Subject Classifications: Arts & Humanities > News and Contemporary Events
Special collection? No
Other instances available? Yes - 13 in total, captured between 2004 and 2010.