Advent Calendar: December 14th
A 'independent, union-friendly magazine' that 'gives union answers to workplace safety problems'.
Archived on: 14th December 2005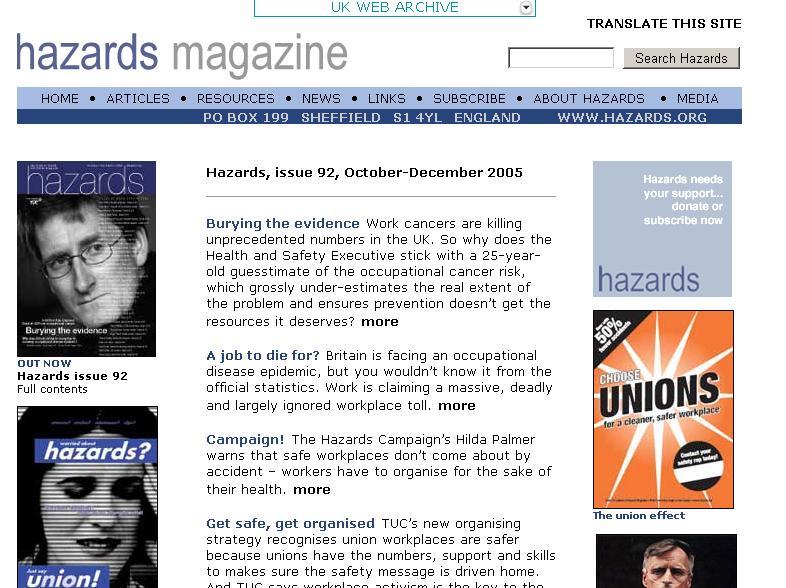 Still available on live web? Yes
Archived by: The British Library
Subject Classifications: Medicine & Health > Public Health and Safety
Special collection? No
Other instances? Yes - 19 in total.