Tell us what you think about the UK Web Archive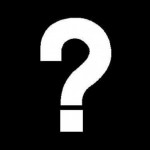 If you are a postgraduate researcher or a university lecturer we would like to get your feedback on the research value of the UK Web Archive. It doesn't even matter if you have already used the archive or not.
We have commissioned an independent research agency – IRN Research – to gather information on the needs of archive users and potential users. If you would like to help shape the future development of the archive please register your interest.
In the next few weeks you will be contacted by a researcher and emailed an online facilitated walkthrough of the archive which will explain how the site works in just a few minutes. Using this walkthrough, you will be asked to answer questions about the content, functions, and tools available and your interest in, and likely use, of the archive.
All your answers will be treated in the strictest confidence and all those taking part will have the chance to win one of a number of £20 book tokens.
To take part in the research, please register.