In an earlier post, I wrote about our efforts to capture the c.41 police authority websites, due to go offline with the abolition of the authorities themselves following the new Police Reform and Social Responsibility Act 2011. Saving web-based content from disappearing forever like this is a key part of the mission of the Web Archive.
However, our objectives also include collecting comprehensively around current issues, in order to capture all the issues and debates. It was therefore important to capture the sites of the newly appointed Police and Crime Commissioners as well, to set alongside the sites of the defunct police authorities, so that researchers will be able to track changes in the way the police are governed over time. Other websites in this collection include some relating to the first elections of Police and Crime Commissioners in November 2012 and a sample of news coverage.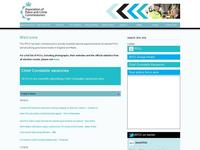 For websites for the selective archive, we use a permissions approach, which is resource-intensive. Each police authority was contacted on average between four and seven times to secure the permission and for us to answer questions. Nevertheless we achieved a 100% success rate with the PA sites as there was the added impetus for the website publishers of the sites going offline. With the Commissioners websites the process was a little easier as the staff were (by and large) the same people we had contacted at the police authorities. It helped that we were able to articulate the benefits of having a corporate archive from the very beginning that would be accessible by both the commissioners and their staff and also by the public, capturing content that may be taken off the live website but may be needed in future.
At the time of writing there were 80 titles in the Governing the Police collection although we are still adding titles as and when we receive permission to archive them. We will be taking regular snapshots every six months to capture developments over time, and so the collection promises to be a fundamental resource to scholars of policing in Britain in the years ahead.
Nicola Johnson and Ravish Mistry