Saving BBC Recipes Website
There's been much coverage today of plans to remove the recipe pages from the BBC website.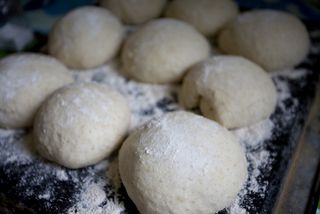 The UK Web Archive has been collecting selected pages from the BBC, mainly news, for over ten years and since 2013 we have attempted to capture the entirety of the BBC web estate. A small number of pages are available on the Open UK Web Archive website. Most of the BBC's online presence, however, is only available in the reading rooms of UK Legal Deposit libraries, including both of the British Library sites at St. Pancras and Boston Spa in Yorkshire.
We have today instigated a further crawl of the BBC website with the specific aim of ensuring that we save the recipes from the food pages. We can also report that the Internet Archive, Library of Alexandria and the National Library of Iceland have also captured these pages so their future is assured.
Polly Russell, British Library Curator and Food Historian says 
"Cookery books, like cookery websites, obviously serve a practical purpose but that is not all. For historians, sociologists and anthropologists they also tell us about people's culinary aspirations and anxieties, cultural tastes and trends, dietary preoccupations, social expectations and economic conditions. They are, therefore, a rich source for researchers. So while it's sad news to hear about plans to close the much trusted and well-loved BBC Food website, it's a relief that the British Library is going to be able to archive the website for posterity."