'The Digital Curation Centre was been established to help solve the extensive challenges of digital preservation and to provide research, advice and support services to UK institutions'.
Archived on: 16 18 December 2006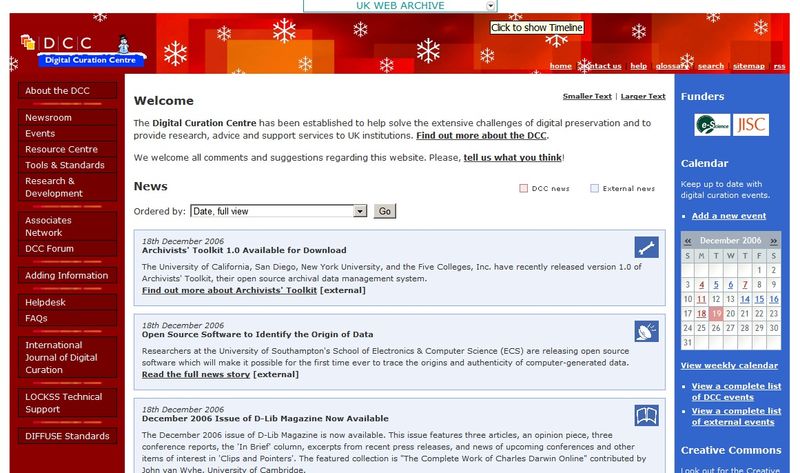 Archived by: The JISC (Joint Information Systems Committee)
Still available on live web? Yes
Subject classification: Education & Research > Higher Education
Special collection? No
Other instances? Yes: 23 instances in total, archived regularly since March 2006. 
(Edited to correct date archived)