5 things to ask yourself before starting a business
We at the London Business Support Service work with the British Library conducting regular one-to-one confidential business clinics on the first Wednesday of every month at the Business & IP Centre.
During these clinics we meet with many startups and realise that there are numerous reasons for starting up a business. However, once the process has begun, the main goal must be to succeed – and the best way to ensure success is to address some of the following questions before you start.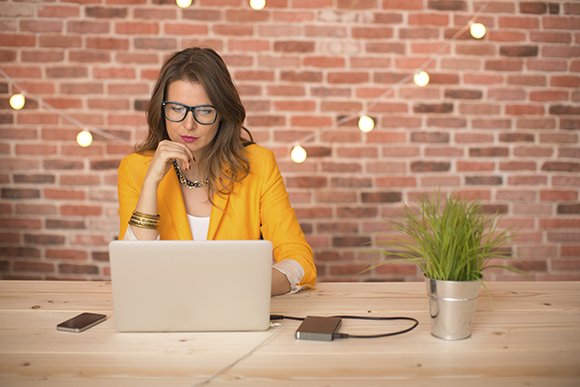 1.       Do I want to or do I have to?
What is the driving force behind your decision to set up your own business? Is it a long term passion or have circumstances forced you into it?
If the latter, take some time to carefully consider how you feel about your choices, going forward. Resentment can have a negative effect on your chances of success, therefore it is beneficial to re-think your attitude as a positive mind will improve your enjoyment of each achievement towards your goal.
If, on the other hand, you are about to embark upon your dream of being your own boss, you already have a positive outlook – and passion drives energy, which is a key factor for getting things done when you're the one who has to do it.
2.       Is everyone who matters on board with me?
You should never have to do this alone. If you have a family, a business partner, financial partner or other interested parties, listen to their suggestions and keep them in the loop.
Their support will help provide a natural synergy to maintain a good momentum. Any negativity should be analysed and quickly resolved.
Many clients of ours have taken advantage of the connections available at the British Library and you too can build a network of like-minded entrepreneurs at the Business & IP Centre.
3.       Do I have a support network?
Your support network will include essential services such as accounting, legal or start-up business advisory services necessary for running your business.
Outside of your immediate associates, you may need a range of consultants with experience across diverse subjects: website design, social media management, HR, grant funding specialist or business mentor, to name but a few. By building a network of contacts, you will be able to locate assistance with any issues as they arise.
And, don't forget, your experience could also mean that you are an important contact for others in your network.
The Business & IP Centre offers a range of services from carefully vetted consultants, coaches and industry experts to help you overcome most of the challenges faced by a start-up.
 4.       Can I make it work?
You have to really honest with yourself – can you make it work? What will it take? Planning at the outset, rather than deferring potential difficulties, could be critical. Gut instinct is no substitute for comprehensive research. Find out what others encountered on their journey and how they found workable solutions to overcome inevitable barriers.
5.       Do I need a backup plan?
A good question! Some say that if you feel the need for a backup plan, you don't have the confidence to succeed. The real answer is that you need several backup plans – at key stages of the business plan.
You will undoubtedly need a brief but solid business plan covering key points. A business mentor with experience of supporting start-ups will be able to guide you through the process, ensuring that you identify important areas of your business and address them appropriately.
Come along to our business clinics at the Business & IP Centre which are suitable for any type of business in any type of situation, and our experienced business advisors are here to provide you with cost effective business support services that result in tangible and measurable benefits to your business.
Nauzar Manekshaw, Business Advisor with the London Business Support Service